Gay couple attacked in Atlanta's Atlantic Station neighborhood.

Filmmaker JD Disalvatore diagnosed with breast cancer. Fund set up.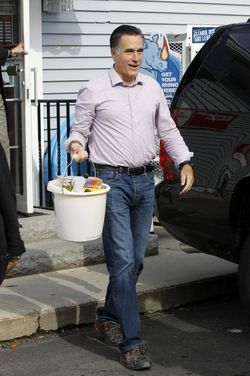 Tools: Mitt Romney purchases "hardware stuff" at hardware store in New Hampshire.

VIDEO: Soho douchebag gets his due.

Transgender beauty queen Jenna Talackova leads Vancouver Gay Pride parade.

Signorile: Were the Chick-fil-A kiss-ins a big fail? "After Mike Huckabee and evangelical groups shifted the discussion away from the millions Chick-fil-A gives to hate groups to a story about free speech and about opinions on same-sex marriage (which half the country still doesn't support), there was no forceful, unified response from national LGBT groups."

Nick Jonas says yes, he is being considered for a judge position on American Idol: "it would be a dream come true if it happens."

Politico: GOP steering clear of gay marriage. "Most Republican Party leaders seem to have lost the stomach for this fight," said Dan Schnur of the Jesse M. Unruh Institute of Politics at the University of Southern California. "Some of that results (from) the number of large-scale donors who support same-sex marriage, some of it's a result in an increasing number of party leaders who support same-sex marriage, and a lot of it is public opinion polling which shows a shift in the way voters feel about same-sex marriage," he added.

Prince Harry can even rock an Angry Birds hat.

Liza Minnelli plays the Ice Palace in Cherry Grove.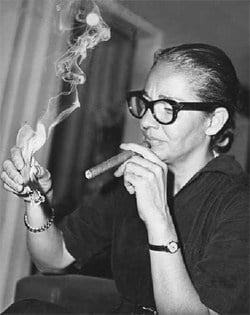 Mexican ranchera singer Chavela Vargas dies at 93: "By the 1950s she had become a fixture on Mexico City's thriving bohemian club scene, where she became a standout for her androgynous style and overt references to her homosexuality — which she would not make public until 2000 — but also for her undeniable talent for finding the soulful pith in the rancheras, boleros and corridos of the day."

Masterpiece Cake Shop owner will continue to reject cakes for same-sex weddings, despite protest: "When I do a cake for a first birthday party, I imagine the family gathered around taking pictures and laughing. When I do a graduation cake, I think of all the hard work it took to get them there. I feel like I'm part of the celebration, and I can't take part in that kind of celebration (a same-sex wedding)."

Ryan Gosling: Strictly V-neck?

Equality California spokeswoman Rebekah Orr departing: "The departure of a communications staffer would typically be a minor development, but Orr has essentially been the only public face of EQCA since October 2011, when former Executive Director Roland Palencia abruptly resigned. Palencia had joined EQCA just three months beforehand."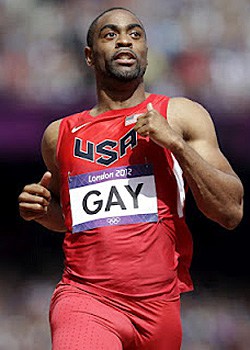 Sad, but predictable: 'I feel sorry for Tyson Gay'.

Scientists find largest and oldest reservoir of water ever discovered: "The water is in a cloud around a huge black hole that is in the process of sucking in matter and spraying out energy (such an active black hole is called a quasar), and the waves of energy the black hole releases make water by literally knocking hydrogen and oxygen atoms together."

NYT on Vietnam's gay pride and the country's coming out: "It wasn't much of a parade, as these things go. More like a noisy bike ride with some balloons. But the gathering of about 100 gay Vietnamese in Hanoi on Sunday was still a proud declaration of sorts, a kind of political coming-out in the socially conservative country."

Male model fix: Andrei Andrei.

NYT photographer assaulted by NYPD in the Bronx: "Mr. Stolarik was taking photographs of the arrest of a teenage girl about 10:30 p.m., when a police officer instructed him to stop doing so. Mr. Stolarik said he identified himself as a journalist for The Times and continued taking pictures. A second officer appeared, grabbed his camera and "slammed" it into his face, he said."