ABC News tracks missing iPad to Florida home of TSA officer.

Gay Men's Chorus of L.A. to debut 'It Gets Better' musical at U. of Iowa in October.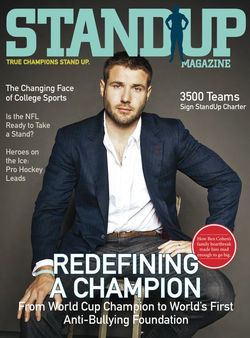 Rugby star and anti-bullying advocate Ben Cohen launches StandUp magazine in Atlanta.

VIDEO: Dirty Jobs host Mike Rowe stumps with Romney.

Out gay California Assembly Speaker John Pérez was illegally asked for an ID when he went to vote in California's primary in June. In other, non-related news, Speaker Pérez will also be joining the cast of Dustin Lance Black's '8' at its San Francisco reading on October 7.

March against hate crime violence being held in Austin, Texas this Saturday.

kd lang splits from domestic partner Jamie Price: "The couple met back in 2003 through a Buddhist teacher — and registered for a domestic partnership in 2009. According to the settlement agreement, both sides have waived rights to partner support — and agree to a clean division of property."

Romney on his current situation, one month before the election: "Frankly at this early stage, polls go up, polls go down."

State Dept. designates Julian Assange and Wikileaks enemies of the state.

If Prop 8 falls this Monday, there will be a celebration in California.

VIDEO: Christina Aguilera teases her "Your Body" video again.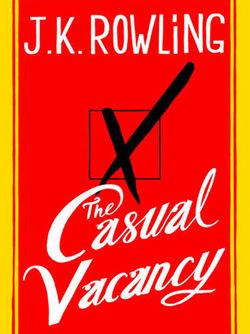 J.K. Rowling's new novel The Casual Vacancy making headlines in the UK: The Daily Mail tabloid's Jan Moir criticized The Casual Vacancy, suggesting it won't live up to its hype. "Not unless you want to have more than 500 pages of relentless socialist manifesto masquerading as literature crammed down your throat," she wrote. "Not unless you happen to be, like J.K. Rowling herself, the kind of blinkered, Left-leaning demagogue quick to lambast what she perceives to be risible middle-class values, while failing to see that her own lush thickets of dearly held emotions and prejudices are riddled with the same narrow-mindedness she is so quick to detect in others."

Marketer: Gay consumers an $800 billion 'dream market'.

Three men charged in homophobic assault in Edmonton, Alberta.

Dan Savage is pissed about voter suppression: "Why the f**k aren't liberals and progressives organizing 'patriot' groups of our own? If aging white suburbanites can pour into polling places in heavily black and Hispanic neighborhoods 'looking for signs of voter fraud,' then by God urban black and Hispanic and Asian and white and gay 'patriots' can pour into polling places in heavily white suburbs to look around for signs of voter fraud."

Lesbian proposes to her partner in "Operation Rainbow Umbrella" in Central Park.

Pink is the New blog sits down for a talk with Pitch Perfect's star Rebel Wilson.

Male model fix: Lucas Medeiros.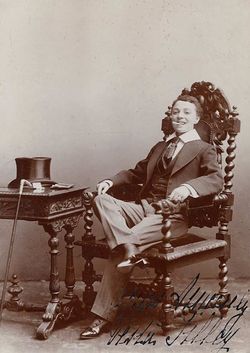 Vesta Tilley was the sexiest Victorian drag king.

Calls grow to end chants of "not gay" at University of Virginia sporting events: "The student council last week unanimously passed a resolution calling on students to stop singing 'not gay,' with one member calling it 'a relic of hate from a time of intolerance that we have more than progressed past.'"

Ewan McGregor working a beard in San Sebastian, Spain.

Buddhist statue discovered by Nazis is made out of a meteorite: "Experts concluded it had been chiselled from a remnant of the Chinga meteorite which fell to Earth near the border of Mongolia and Siberia 15,000 years ago."

Travel writer and photographer Jason Rowan goes to Tel Aviv.

Fandango hires Dave Karger away from Entertainment Weekly: "It's a tremendous opportunity that was impossible to turn down," Mr. Karger said by telephone early Thursday of his new role, which will be the newly created position of chief correspondent. He added: "It's not because I was unhappy in my old job. Fandango is on such a roll right now."