Chris Kluwe "sparklepony" and "lustful cockmonster" t-shirts for sale.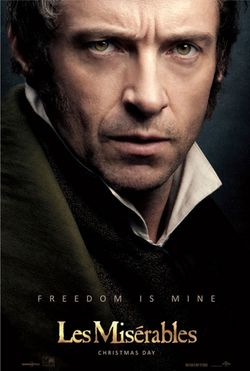 Hugh Jackman is looking very serious in a new poster for Les Mis.

The (work-unfriendly) Mickey Mouse club?

China's Mo Yan wins Nobel Literature Prize: "Through a mixture of fantasy and reality, historical and social perspectives, Mo Yan has created a world reminiscent in its complexity of those in the writings of William Faulkner and Gabriel García Márquez, at the same time finding a departure point in old Chinese literature and in oral tradition."

Anderson Live surges among key viewers.

NYC gay rights landmark 186 Spring Street prompts heated debate.

How did NYC's 'Gay Street' get its name? "In fact, while the exact origin of the name of Gay Street does not appear to be conclusively established, most authorities on the matter believe that it was likely a family name, since most (but not all) streets in the area were named for local families, and according to Moscow, newspapers from the late 18th century do show at least one man with the surname Gay who lived not far away on the Bowery."

Josh Brolin, shirtless on the set of Oldboy.

Madonna taped a full episode of the Ellen show.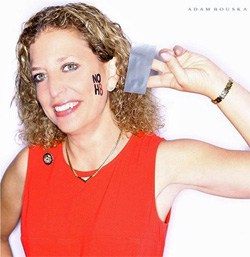 26 members of Congress join NOH8 campaign on National Coming Out Day.

Big Bird was created by a gay couple: "As Love now undertook what was to be his most famous work, he enlisted his partner, Lyall, who had worked as a dress cutter in a garment factory before he left his native New Zealand to pursue a career as a dancer. Lyall had originally met Love while rehearsing for a show in London. The two had subsequently gotten together when Lyall visited America."

Morrissey does Radio City: "What other show could inspire a bunch of 45-year-old men to rush the stage, hoping for a hug from pop's most aloof wretch?"

Boris Johnson writes in support of marriage equality for The Independent: "The key thing about faith – at least in this country – is that you can choose whether to believe or not, and you can pretty much choose how to observe your faith. But you can't (really) choose where you are born, or the laws under which you grow up whether you are gay or straight. And marriage is an ancient human institution that is far older than any of the religions that are practised today. It may well be beloved by God, but no religion has ever had a monopoly on marriage."

Another unjust DOMA immigration story.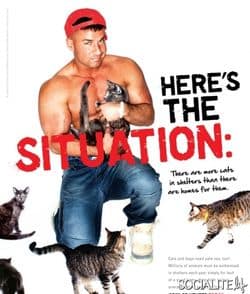 The Situation likes pussy for PETA.

Michelle Obama as Wonder Woman.

Hunter O'Hanian named director of Leslie Lohman Museum of Gay and Lesbian Art in NYC.

Target is still haunted by its anti-gay donation to Super PAC MN Forward:
"Since that highly-publicized July 2010 donation, which resulted in
calls for a national boycott, Target's consumer recommendation levels
have remained below pre-crisis numbers and have eroded steadily since
September 2011. At the same time, online retail giant Amazon's consumer
recommendation scores have been heading the opposite way, creating a
growing customer loyalty gap between the two brands."

Nordstrom comes out for marriage equality in Washington state: "We gave this thoughtful consideration and felt the time was right to come out in support of this civil rights issue. It is our belief that our gay and lesbian employees are entitled to the same rights and protections marriage provides under the law as our other employees. We also believe supporting freedom to marry will help us create a more attractive and inclusive workplace for our current and prospective employees. Again – this decision is consistent with our long-time philosophy of inclusivity and equality for our customers and employees."