Kelly Clarkson, who faced a firestorm of Twitter backlash last December after declaring her "love" for Ron Paul, won't be voting Republican this year, she told The Daily Star.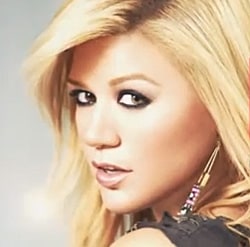 Kelly, 30, closes her tour at London's Wembley Arena on Saturday ahead of releasing her Greatest Hits – Chapter 1 album next month. But she can't wait to get back to the States to move into her new home and catch up on the looming US presidental election.
Kelly added:
"I've been reading online about the debates and I'm probably going to vote for Obama again, even though I'm a Republican at heart. I can't support Romney's policies as I have a lot of gay friends and I don't think it's fair they can't get married. I'm not a hardcore feminist but we can't be going back to the 50s. Obama is a great guy. I've met him and I'm a fan of Michelle too. She has been busy promoting better education and healthy diets, which is something we could all use a dose of reality on."
Clarkson released the lyric video for her new single "Catch My Breath" last week.
Catch it, AFTER THE JUMP…