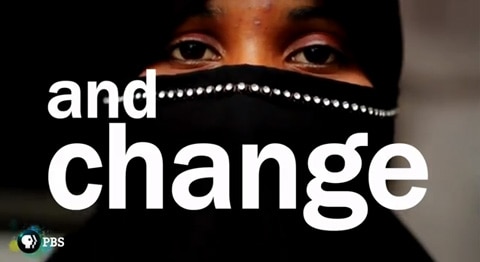 If you get a moment, set your DVRs tonight and tomorrow for "Half the Sky", a four-hour documentary series based on Nicholas Kristof and Sheryl WuDunn's book of the same name. The film follows Kristof and America Ferrera, Diane Lane, Eva Mendes, Meg Ryan, Gabrielle Union and Olivia Wilde to various regions around the world where women are oppressed and fighting to change their circumstances.
Writes Ed Bark in the NYT: "It's beautifully filmed, alternately heartbreaking and inspiring — and more than a little preachy at times with a recurring collection of talking heads bridging the film's six actress-assisted journeys. At least two of these additional advocates — Secretary of State Hillary Rodham Clinton and Gloria Steinem — also are more famous than Mr. Kristof. No harm in that."
My friend Jeff Dupre's company Show of Force produced the series. They were also behind the recent Marina Abramovic documentary The Artist is Present and the epic documentary Carrier on PBS, both of which I've highlighted here.
Watch the trailer, AFTER THE JUMP…