Meat Loaf for Romney.

Blogger buys 1 million Facebook user emails for $5.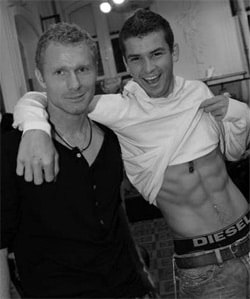 Shot of the year?

Shark falls from sky onto California golf course, is rushed to the ocean, and lives. "The 2-pound leopard shark was apparently plucked from the ocean by a seabird…"

Jon Stewart is an admirer of Gerard Butler, as is Gerard Butler: "When you look in the mirror… you ever say to yourself, 'I'd hit that'," Jon asked, to which Gerard replied, "I do! Frequently!"

Maine's top Catholic Richard Malone speaks out against same-sex marriage.

1,000 Catholics to endorse marriage equality in Washington.

Point Foundation scholarship applications available on November 1: "Point Foundation, established in 2001, was initially funded by a grant from Bruce C. Lindstrom & Carl T. Strickland. Point Foundation is what it is today—the premier national LGBTQ non-profit organization designed to nurture the LGBTQ leaders of the next generation – because of the generous support of others. Point Foundation empowers promising LGBTQ students to achieve their full academic and leadership potential – despite the obstacles often put before them – to make a significant impact on society."

Azealia Banks confirms Lady Gaga, Kanye collaborations.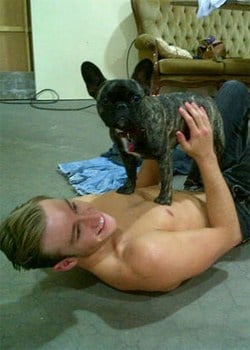 Matthew Mitcham attacked by dog.

Cloud Atlas tackles race and gender issues.

Baltimore Congressman says he'll vote for Question 6: "A Baltimore congressman who has yet to publicly back nuptials for gays and lesbians told the Washington Blade late on Wednesday he plans to vote for his state's same-sex marriage law on Nov. 6. 'I respect and support the decision of the Maryland legislature and will vote in support of Question 6,' said U.S. Rep. Elijah Cummings."

Truth.

Most accurate synopsis ever for The Wizard of Oz.

Broadway Impact and Wicked National Tour will promote marriage equality in Seattle and Baltimore: "With the support of Washington United for Marriage in Seattle, and Marylanders for Marriage Equality in Baltimore, members of the Wicked cast and crew have volunteered to hand out flyers and talk to patrons immediately following performances in both cities in order to raise awareness about the case for full marriage equality."

Zachary Quinto is in it to win it for Obama.

Matthew Rettenmund meets the RuPaul's Drag Race All-Stars.

Johnny Depp scarfs it up at David Furnish's 50th birthday party.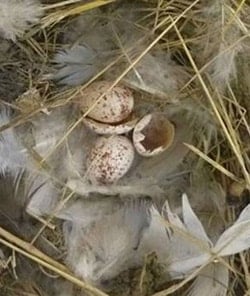 Intact bird's nest with two eggs survives Arizona to New Zealand flight in plane's wheel housing: "The nest was made from mud, feathers and straw and contained two hatched eggs and two whole eggs. The species of bird is not yet known."

Intercollegiate PAC-8 hockey conference allies with You Can Play Project.

15 gay activists receive death threats in Brazil.

Black and Hispanic LGBTs more likely to be targeted for 'stop and frisk' actions by police, says report: "The Make the Road New York report, released Tuesday, also alleges that transgender women are particularly vulnerable to being arrested and charged with prostitution — often without cause. 'When (lesbian, gay, bisexual and transgender) people are stopped and frisked, it's a very different experience from when heterosexual people are stopped,' said Karina Claudio-Betancourt, who runs Make the Road's LGBTQ Justice Project. 'They are usually verbally (and) physically harassed.'"