Romney tells business crowd that Obama sees them as an "evil".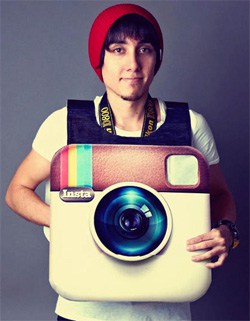 Working Instagram camera Halloween costume.

Anderson Cooper's daytime talk show canceled…
"I am very proud of the work that our terrific staff has put into
launching and sustaining our show for two seasons," he said. "I am also
grateful to Telepictures for giving me the opportunity, and indebted to
viewers, who have responded so positively. I look forward to doing more
great shows this season, and though I'm sorry we won't be continuing, I
have truly enjoyed it."

Lena Dunham reacts to right-wing outrage over her sexually suggestive Obama ad: "It tickles me to no end that while my twitter feed was blowing up with conservative hate I was literally hanging out in a pile of bisexuals."

Minnesota rally against the anti-gay marriage amendment happening this evening: "The Minnesotans United for All Families rally is at 6 p.m. Monday, Oct. 29, in front of Northrop Auditorium. Minnesota's two U.S. senators, Democrats Amy Klobuchar and Al Franken, are scheduled to participate, as is Minnesota Vikings punter Chris Kluwe, an outspoken critic of the amendment."

Lindsay Lohan has something to say about Hurricane "Sally".

Neil Patrick Harris bares his vampire chest for Halloween.

Jessica Simpson's father Joe works new look as photos emerge of the aspiring male model he's reportedly dating.

Abercrombie brings its shirtless models to Munich.

Levi Johnston's wedding invitation with all its fonts, misspellings, and typos.

Man dies at gay sauna in central London: "Several other individuals were taken unwell at around the same time. Paramedics were called to the venue at 8.15am on Saturday following reports that three men had collapsed."

Bob Kerrey surging in Nebraska: "Bob Kerrey's campaign to retake his Senate seat is surging in the final days of the campaign—bringing him to within two points of his Tea Party competitor, thanks to increased support from independent voters."

Justin Timberlake apologizes for offensive wedding video.

Trans women murdered in Puerto Rico and Dallas.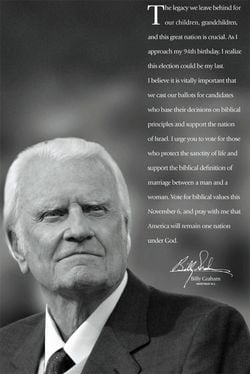 Billy Graham takes out full page ad in the NYT in support of "Biblical marriage".

Ryan Reynolds putts for Mr. Porter.

Filmmaker Shaun Kadlec talks about his documentary about gay life in Cameroon: "I guess the most danger we got ourselves into was sneaking a homemade hidden camera into a courtroom where two women were being tried for 'lesbianism and witchcraft.' We hadn't planned to use hidden cameras, so we taped an iPhone into the bottom of a briefcase and cut a small hole for the lens. It's illegal to shoot in Cameroon at all without a permit, and we definitely didn't have one–and it's illegal for anyone to record inside of a courtroom."

Bill Clinton tells Florida audience that Romney is running to steal credit for Obama's recovery: "Clinton cited recent reports that top economists and financial firms are predicting a strong boost to growth soon, likely matching Romney's current pledge to create 12 million jobs over the next four years, whether or not he's elected. According to Clinton, America is looking at 4 percent GDP growth soon, double the current rate, as long as "we don't mess it up." The danger then is that Romney will win the election then "cut taxes for wealthy people," "gut the Medicaid program," slash aid to education and scientific research, then claim these policies as the reason an already inevitable short term bump occurred in his first term."