A straight teacher at Florida's Deerfield Beach High School is  filing a case with the U.S. Equal Employment Opportunity Commission against the Broward school district after being accused by parents of facilitating the process of turning their daughter into a lesbian, the Sun-Sentinel reports: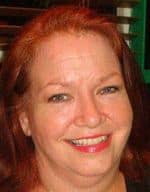 According to the district's investigative report, the incident began last year while the student was in Hibbs' class. She was suddenly barraged with incendiary messages from her stepdad on her Twitter feed after he discovered the girl's orientation.
"As each message came, she got smaller … I watched her get destroyed," Hibbs said, who reported the incident as child abuse and cyberbullying. The girl, 18 at the time, never returned home.
The parents told investigators they were upset that Hibbs had not told them about their daughter's orientation. They accused her of possibly contributing to their daughter being gay and believed Hibbs had told the girl to not come home.
But in the district report, the daughter said an abuse counselor told her she didn't have to go home because she was of age. Of Hibbs, she said the allegations were far-fetched since a straight woman couldn't make someone become a lesbian. Hibbs said the complaint should have been handled by the school and she believes the district investigation was an attempt to bully her for being too outspoken on other school issues.
Hibbs says her career has been ruined.