Nope, Mitt Romney won't be teaming up with Spider-Man if he wins the White House.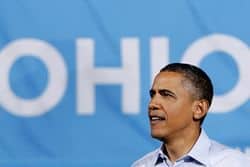 Republican House Speaker John Boehner, who hails from Ohio, thinks that President Obama will win the Buckeye State. "The auto bailout
may help the president in Ohio a little," he said.

Rosario Crocetta, the new gay governor of conservative Sicily, promised voters not to have sex while in office.

LGBT groups plan on protesting anti-gay singer Beenie Man's upcoming concert at Ocean Grove Lodge in Trinidad, California.

After endorsing President Obama in 2008, the New York Daily News today backed Mitt Romney. "Offering a rosy vision of a country already on the rise, Obama argues
that he would lead a resurgence by staying the course," the editors write. "He posits that
spending in areas such as education and clean energy would be
beneficial, and he sees raising taxes on high-income earners as key to 'balanced' deficit reduction. Each on its own is attractive, but the
whole comes up short."

Openly gay Rep. Tammy Baldwin's popular Senate campaign is profiled in the New York Times Style section today. Why style and not National? Who knows, but here's a taste: "Though a victory by Ms. Baldwin on Tuesday would represent the election
of the first openly gay or lesbian person to the Senate, gay groups have
been surprisingly low-key about their public support. Fund-raisers have
largely been intimate affairs at people's homes; no giant fund-raising
galas in gay enclaves like West Hollywood or the Castro in San
Francisco."

New York magazine takes post-Sandy Manhattan.

A judge tossed gay man Stephen Hank's defamation lawsuit against Bristol Palin and ordered him to pay all legal fees connected to a nightclub altercation in which Hank called Palin's mother, Sarah Palin, a "whore" and Bristol responded by calling him gay.

Wreck-It Ralph topped the weekend box office with $49.1 million.

PeTA says being a vegan makes your penis bigger. I doubt the veracity of that statement, because, c'mon, we men-folk would have figured that out ages ago!

10 random quotes from Ellen DeGeneres.

Joe Simpson still says he's not gay.

Rhode Island House Speaker Gordon Fox says that his state will vote on marriage equality next month.

The economy tops equality as the most important issue for Grindr users: "Forty-six percent of gay men who responded to the nationwide survey, conducted by hookup app Grindr, voted for the economy and job creation as the No. 1 priority in the race between the Democratic incumbent, President Obama, and Republican challenger Mitt Romney. The second-highest-ranked issue was equality (29 percent). In third place was health care (11 percent.)"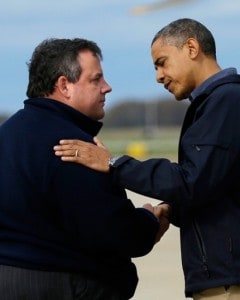 After loving up on President Obama during the post-Sandy media storm, New Jersey Gov. Chris Christie reaffirmed his allegiance to Mitt Romney.
"The fact of the matter is what New Jerseyans expect from their
governor is to work for them, not to work for any particular political
party. I'm a Republican and I have endorsed Mitt Romney, I support him
and I intend to vote for him on Tuesday," he told an Israeli television
station.

Maine GOP State Rep. David Johnson uses dead gay brother to rail against marriage equality: "I miss my brother and stay in contact with his partner because I love them both and know many other gay couples and love them dearly as well. The fact remains that God intended marriage to be between one man and one woman, and we have no right to redefine marriage. It has taken me a while, but I have finally figured out that God's plan is better than man's plan in all aspects of life. He constructed marriage this way for a reason."