NYT obit: Spencer Cox, AIDS activist, dies at 44.

Twilight actor thrown out of West Hollywood gay bar, arrested for meth possession.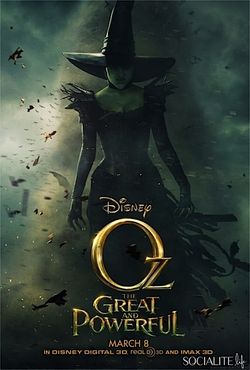 Wicked witch revealed in new Oz poster.

Tammy Lynn Michaels spinning 'poetry' about how she hasn't received her $23,000 Christmas check from Melissa Etheridge yet.

Taiwan sends gay marriage case to high court: "A Taiwanese court on Thursday shrank away from ruling on a gay couple's wish to have their marriage registered, saying it would pass on the controversial case to the island's top judicial body. The case has been widely described as a potential 'milestone' for gay rights because it could lead to Asia's first legal same-sex marriage."

Game of Thrones beer is on the way.

CDC: HIV cases increase for gay men, decline for Black women. "Between 2008 and 2010, the number of newly infected black women dropped 21 percent, according to the CDC report. Yet despite the decline, they still accounted for 70 percent of all new HIV cases among women, the federal health agency said. The rate of new infections for black women was 20 times higher than the rate for white women, the CDC said. The number of new infections among young gay and bisexual men increased by 22 percent during that same two-year period, the CDC said."

Signorile: The top political moments of 2012.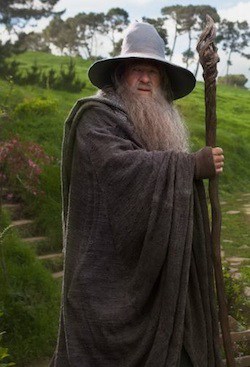 Ian McKellen: 'Coming out as gay was the best thing I ever did."

New crew members set to arrive at International Space Station today: "Set to arrive at the space station at 9:12 a.m. EST (1412 GMT), the capsule will deliver Canadian Space Agency astronaut Chris Hadfield — who will become the station's first Canadian commander — as well as Russian Federal Space Agency cosmonaut Roman Romanenko and NASA astronaut Tom Marshburn. The spaceflyers' journey started yesterday (Dec. 19) when they launched from Kazakhstan's Baikonur Cosmodrome at 7:12 a.m. EST (1212 GMT)."

Should you ever rush a gunman?

Rebel Wilson hosting MTV Movie Awards.

Can pink and poison save the rhino? "Materials are not exactly injected but rather, as the Rhino Rescue Project says, "infused into the horn using a patented high-pressure device." No more detail is given about how that works. But the device uses a dye which turns the horn brightly and irrevocably pink, kind of like the dye used in ink packs to secure money at a bank. That makes it useless as a prize or ornament, and even if the horn is ground to a fine powder, it'll still show up in an airport security scanner."

Character posters for The Great Gatsby.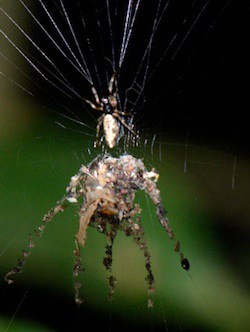 Spider builds decoy of itself to survive.

Chris Christie talks gun control: "I think we need to have a large, national discussion … and gun control has to be part of it, too," Christie said, adding that New Jersey has the second toughest gun laws in the nation. "But anyone who thinks fixing any one of those things solves the problem is kidding themselves. I believe it's a continuum of all those things."
Here's the first picture of Tom Hardy as Mad Max.

Steve Jobs's yacht repossessed by Phillippe Starck.

Ke$ha clears up her "Die Young" controversy: "After such a tragic event I was feeling a lot of emotion and sadness when I said I was forced to sing some of the lyrics to Die Young. Forced is not the right word. I did have some concerns about the phrase "die young" in the chorus when we were writing the lyrics especially because so many of my fans are young and that's one reason why I wrote so many versions of this song. But the point of the song is the importance of living every day to the fullest and staying young at heart, and these are things I truly believe."