FOX News accuses Obamas of celebrating their dog, not Christmas.

Longtime activist David Mixner just returned home from a too-long stay in a NYC hospital and turns in a powerful piece about how city hospitals are still being affected by Hurricane Sandy, and dealing with it with courage and compassion. Welcome back, David.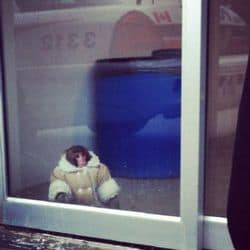 Monkey visits Ikea in shearling coat.

Voice of Elmo Kevin Clash sued by 4th accuser: "We've learned … the accuser, who filed the lawsuit in federal court in NY under the name John Doe, claims he first met Clash in Miami Beach in 1995 or 1996 … while Doe was 16 or 17 and Clash was in his mid '30s. Doe claims … Clash eventually flew him out to NYC and gave him money and a place to stay. During the trip, Doe claims the two had sex on multiple occasions."

Syphillis rife in Chelsea.

Michelangelo Signorile not afraid of the Supreme Court: "I am completely prepared for the worst possible outcome while hoping for the best. The court can't hold us back, nor can it stop a movement, even if it becomes an ugly impediment."

Skyfall back on top at box office.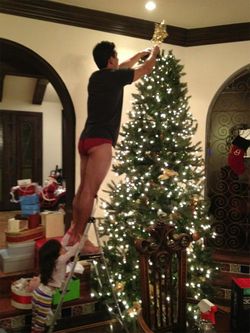 Mario Lopez's tree-trimming attire (or lack thereof).

Rep. Allen West: I lost because my opponent cheated. "I'm a warrior and I'm a statesman and I'm a servant of this republic. I'm not going away just because of a congressional race where he seems to have to cheat to beat me."

Man shot in the head in broad daylight in midtown Manhattan.

Angelina Jolie and Brad Pitt donate $50,000 for tents as Jolie travels to Jordan to meet Syrian refugees: "I'm sickened by how long and how bloody this conflict has become, devastating a nation and the lives of millions of innocent civilians, and threatening to destabilize the entire region," said Jolie, according to a UNHCR press release. "I call on the international community to do everything possible to find a solution to this tragedy and support the struggling humanitarian operations both inside Syria and in Jordan and the other surrounding countries."

Male model fix: Matt Raimo.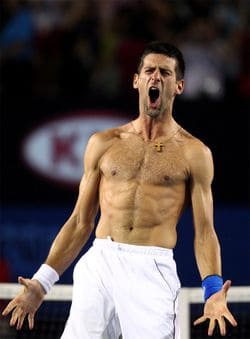 Novak Djokovic buys up world's supply of donkey milk cheese: "The cheese, known as pule, will be one of the key attractions at a chain of restaurants the Wimbledon champion and world number one is opening in his Serbian homeland. By agreeing to buy the entire supply, he hopes to ensure there will be enough to go round – although it is not clear how much he will charge for a portion. The delicacy is produced on a donkey farm in Zasavica, set amid one of Serbia's most famous wildlife and nature reserves."

Anonymous planning cyber attack on Uganda over "kill the gays" bill.

Point Loma Nazarene University tells students that the "administration will shut down any club centered around sexual orientation that makes it through the club chartering process."

Obama attends performance by Psy: "President Obama  and his family saw 'Gangnam Style' rapper Psy perform at a charity concert Sunday night, days after the South Korean pop star and Internet sensation apologized for a song in 2004 that called for killing 'Yankees' in Iraq."