Cheetah on top of the world.

French intervention in Mali more popular than gay marriage.

Not Born This Way: Anti-gay group flies banner over Lady Gaga concert.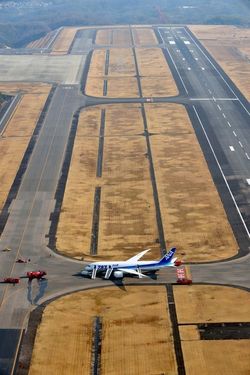 Japan's two biggest carriers ground Boeing 787 Dreamliner fleet after emergency landing.

Jeremy Renner is expecting his first child, with his ex-girlfriend.

Thirty members of the National LGBT Bar Association to take part in searing in at Supreme Court: "Openly gay lawyers already practice before the Supreme Court, but Tuesday will mark the first time lawyers will be identified at the ceremony as LGBT Bar members."

Two dead after helicopter crashes into crane in London: "The helicopter crashed just south of the River Thames near the Underground and mainline train station at Vauxhall, and near the British spy agency MI6."

VIDEO: NOM's Jennifer Roback-Morse assures Rhode Island bigots that they're "doing the right thing".

Former aide: Michelle Bachmann had "unnatural relationship" with debate coach.

The Iceman, with Chris Evans and James Franco, cometh.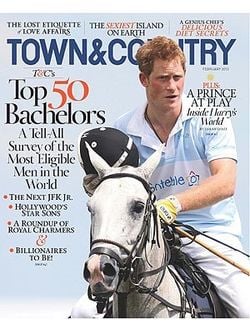 Most eligible.

Obama to begin using "Taxation without Representation" plates on presidential vehicles: "The move comes after the city council for Washington, D.C. petitioned the president last week through a resolution, demanding that Obama use the license plates as millions watch his presidential motorcade drive down Pennsylvania Avenue for his inauguration on Monday."

Three privacy settings you might want to change before using Facebook Graph Search.

Wrangler launches jeans that moisturize you: "They definitely feel cooler than regular jeans," said Lizzie Jagger in a film to promote the style. "After a day wearing them, my legs feel great – they come out feeling more silky than usual."

David Bowie readies for reemergence.

Downton Abbey's Ed Speleers hits the beach in Miami.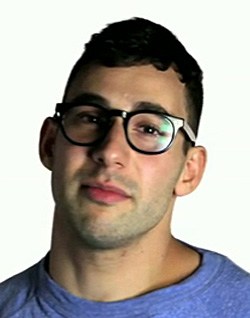 Awesome interview with fun's Jack Antonoff: "Just because I was born into the elite class of straight Americans who have maximum rights does not mean that I won't fight as if it were me being denied human rights."

Majority of MPs will vote for marriage equality in England and Wales: "A total of 330 MPs have confirmed they will vote in favor of same-sex marriage legislation when it is introduced at Westminster later this year. In contrast, just 126 Members of Parliament (MPs) have publicly stated that they remain opposed to a change in the law, meaning there is now a clear parliamentary majority for equal marriage."

Florida: Boy brought butcher knife to school to defend himself from bullies.

Saturn's moon Titan may have floating ice in its methane lakes: "Titan — Saturn's largest moon, with a diameter of 3,200 miles (5,150 kilometers) — is the only body in our solar system apart from Earth known to host stable bodies of liquid on its surface. While Earth's weather cycle is based on water, Titan's involves hydrocarbons, with liquid ethane and methane falling as rain and pooling in large lakes and seas."