Dr. Robert Jeffress, the megachurch pastor spurned by Tim Tebow, pushes the lie that gays are more likely to molest children. Meanwhile, AFA spokeshater Bryan Fischer says that Tebow is the latest victim of the "bigoted bullies at Big Gay."
And though Jeffress, has said that Tebow has expressed to him that he will come once the controversy blows over, that may not happen after all:
According to Jeffress, after hanging up after their "very affable conversation," Tebow texted the pastor to say that he was "going to reconsider his decision to cancel and would be in contact with me further today. He wanted to talk to me further about it, which I said, 'Great.'"
However, Jeffress was being interviewed on the radio Thursday when Tebow started tweeting a series of statements that contradicted that: "due to new information that has been brought to my attention, I have decided to cancel my…" "upcoming appearance. I will continue to use the platform God has blessed me with to bring Faith, Hope and Love to all those needing a brighter day."
Just as Twitter was lighting up with the word that Tebow was taking a knee, Jeffress said the quarterback sent him another text message, telling the pastor that "some advisers around him had counseled him that he needed to go ahead and not come and he was going to stick with that decision."
Check out both clips, AFTER THE JUMP…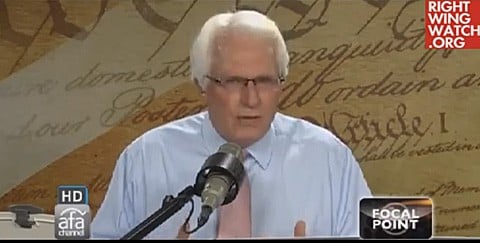 Watch the full interview here.