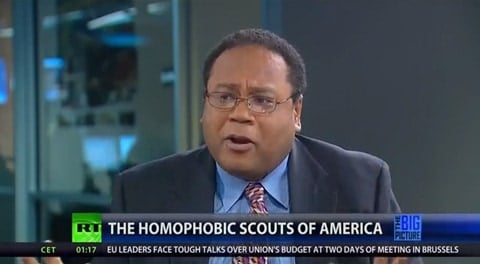 The recent reconsideration by the Boy Scouts of its ban on gay scouts and leaders was meant to be a private discussion behind closed doors, but those plans were foiled because someone inside the organization leaked the plans to the media, the NYT reports: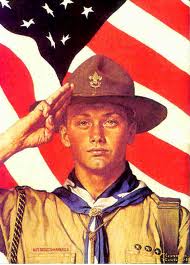 Instead, the exact opposite of quiet deliberation broke loose with a fury on Jan. 28, when word of the proposed change was confirmed in a statement from Boy Scouts headquarters, followed by further reverberations this week when the Boy Scouts said the decision would be deferred until the annual national meeting in May. Groups on both sides said on Friday that the three-month window to marshal their forces and tactics in influencing opinion inside and outside scouting would be exploited with gusto. Without the leak, and the expectations about sudden change that arose as a result, there would not have been a window at all.
"We are amazingly sorry with the fact that this got out and got ahead of us," said Tico A. Perez, scouting's national commissioner, at a town hall meeting on Tuesday with about 250 staff members and volunteers with the Boy Scouts of America, including the executive board. A recording of Mr. Perez's comments, made by someone at the meeting, was obtained by The Times.
The source of the leak has not been identified, but its effect has been evident, the Times reports. "External organizations" have "seized the moment" and the issue has become one of national focus.
The BSA announced this week that they have postponed their vote on the gay ban until May, giving those external organizations much more time to debate this issue in the public sphere.
Conservative commentator Horace Cooper of the National Center for Public Policy Research joined Thom Hartmann on the RT show 'The Big Picture' to argue that the Scouts shouldn't have to let gays in.
Watch, AFTER THE JUMP…