Florida pastor attacks Sam Champion's marriage.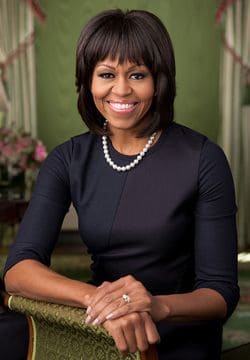 Michelle Obama's official second term portrait.
Kelly Clarkson smacks down Clive Davis for alleged lies about her in his new memoir.
Clive Davis responds.
Police: Oklahoma man may have spontaneously combusted.
Lisa Marie Presley leaves Scientology, is afraid to talk about it?
Supreme Court to consider limits on individual political contributions.
Plum Line: How Obama can make history on gay rights. "I'm hoping that the Obama Justice Department will file a legal brief related to the Supreme Court's pending hearing of the case involving Proposition 8, one detailing the administration's view that Prop 8 is unconstitutional. This would send a strong message that the culture is changing, and could help lead to a sweeping ruling from the Court, one that will effectively put state laws prohibiting gay marriage on the path to extinction."
Nerd Prom: Conan O'Brien tapped to host White House Correspondents' Association Dinner in April.
Bryan Singer teases next X-Men film.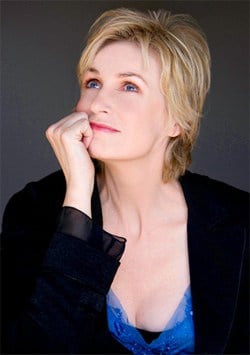 Jane Lynch to make Broadway debut as Miss Hannigan in Annie. "Lynch, an Illinois native who got her start in theater at Chicago's Steppenwolf Theatre Company and Second City, will appear in the musical for eight weeks only, from May 16 through July 14."
Robin Roberts returns to Good Morning America.
HRC launches fund to help LGBT Dreamers.
Minnesota Republicans consider change in tactics toward marriage equality bill:
"With the imminent introduction of bills legalizing gay marriage, some
Republicans are saying privately that they may counter with a call for
less-sweeping legislation, such as recognition of civil unions or
reciprocal benefits for couples. Republican legislators are said to be
considering the change in tactics, partly from personal conviction and
partly as a response to the party's drubbing for its support of the
marriage amendment."

Donald Trump threatens $25 million lawsuit against organizer of boycott asking Macy's to sever its ties with him.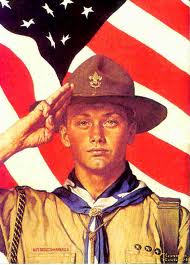 Southern Baptists urge Boy Scouts to uphold gay ban: "The executive committee of the 16-million member Southern Baptist
Convention passed the resolution Tuesday, stating that a proposal to
alter the ban would 'place the Boy Scouts organization at odds with a
consistent biblical worldview on matters of human sexuality, making it
an organization that would no longer complement, but rather contradict,
our belief in God and His moral precepts that serve as the basis for our
Christian faith.'"
Puerto Rico denies gay adoption rights.

European Court of Human Rights rules ban on same-sex second parent adoption is discriminatory. Man reunited with dog 10 years later.
Moncler head of international media relations busted for stealing Salvador Dali painting from a gallery wall: "Phivos Lampros Istavrioglou, 29, was handcuffed by detectives at 1.15pm after stepping off an American Airlines flight from Milan following a sting operation to lure him back to the city, New York Post reports."