Statue of Rosa Parks unveiled at the Capitol.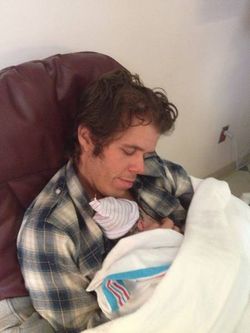 Perez Hilton is a father.

Justin Bieber tries diapers.

Government to call 141 witnesses for prosecution in trial of Wikileaks soldier Bradley Manning: "The gigantic scale of the prosecution plans were revealed during pre-trial legal argument over how sensitive secret information would be handled. The trial, scheduled to start on 3 June and pencilled in for 12 weeks, is the most prominent prosecution of the source of an official leak for at least a generation."

Manning enters guilty plea.

David Mixner: Bob Woodward has a desperate need for attention.

Prince Harry remembers Diana in speech in Johannesburg.

Mary-Louise Parker denies using anti-gay slur: "While a rep for the Weeds star has confirmed to E! News that the actress did go to the Saugerties, N.Y., establishment on Jan. 2 with a friend, the story attributed to the National Enquirer claiming the actress used the word 'f-g' and threatened physical harm against the proprietor, Daniel Seldin, is simply untrue."

Do people care what Ryan Lochte would do?

Chris Hughes and Sean Eldridge buy home, put down roots in Ulster County, NY.

Documents reveal close ties between National Geographic Channel and Boy Scouts.

Frank Bua: The Boy Scouts made me gay. "As a young New Yorker questioning his sexuality during the Reagan years, I turned to the Boy Scouts, Ed Koch, and episodes of Magnum P.I., to reaffirm my red-blooded masculinity. One would think the Scouts were my best bet to be on the straight and narrow. But after securing Merit badges in bird watching, gardening, pottery, and theater—to say nothing of the extracurricular fun we had earning the plumbing and leatherwork merit badges—I came to realize that I was, well, screwed."

Gay rights emerge as a campaign issue in Germany.

Jim Parsons graces the pages of GQ.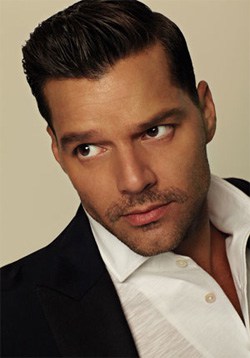 Ricky Martin "extremely upset" about Puerto Rico's ban on gay adoption.

Anti-LGBT Christian group begins evangelizing in Brazil: "Pat Robertson founded the American Center for Law and Justice in 1990 to provide a national presence opposing the American Civil Liberties Union — often filing and defending cases all the way to the Supreme Court. But in recent years it has been growing its foreign operations, making it a player in policies to constrain LGBT rights on three continents."

James Franco was the third choice to play Oz in the new film. Guess who the first two were?

Morrissey fires back at Jimmy Kimmel.

Matt Rettenmund rates Madonna's catalog, best to worst.

Morrissey talks to the Hollywood Reporter: "A lot of people are homesick for The Smiths — and not because everyone else is abysmal, but because the songs of The Smiths are so good. With most bands, if they have two decent songs, they end up with five-star reviews. There are so many easy victories these days for other bands. But The Smiths were never promoted and almost never received radio play, and this mystery has protected them in the long run. But a reformation will never take place because reformations can only work if the same spirit that made the band form in the first place still exists. But it doesn't."