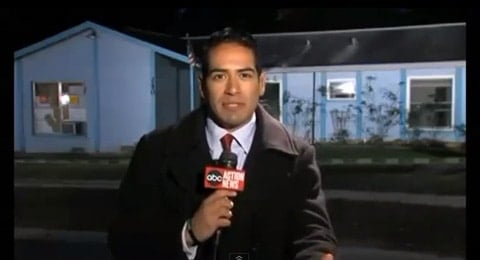 How terrifying. A Tampa man was pulled into a sinkhole that opened under his bedroom  overnight and hasn't been seen since, WFLA reports:
The 36-year-old man's brother told rescue crews he heard a loud crash around 11 p.m. Thursday, then heard his brother screaming for help.
"When he got there, there was no bedroom left," Hillsborough County Fire Rescue spokeswoman Jessica Damico said. "There was no furniture. All he saw was a piece of the mattress sticking up."
The brother called 911 and frantically tried to help his brother. An arriving deputy pulled the brother from the still-collapsing house. There's been no contact with the man since then and neighbors on both sides of the Brandon home have been evacuated.
"We put engineering equipment into the sinkhole and didn't see anything compatible with life," Damico said. But Damico would not say that the man is presumed dead.
Watch a raw news report, AFTER THE JUMP…