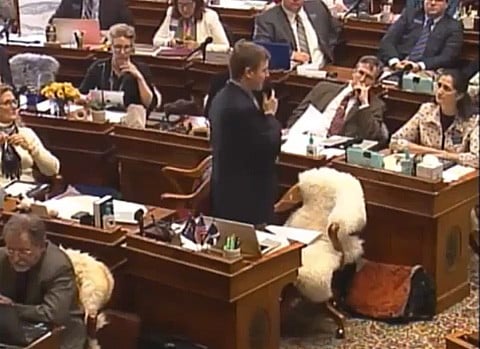 Yesterday, the Montana House voted to move a bill that would remove the state statutes criminalizing gay sex out of the House Judiciary Committee to the agenda for a full House vote following a passionate motion from 28-year-old Rep. Bryce Bennett (D-Missoula), the state's first openly gay male lawmaker.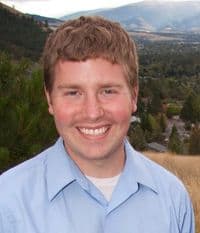 Bennett made a powerful, personal plea to his fellow lawmakers (my transcript):
Despite the fact that we may disagree on issues I believe that no one doubts my right to serve here with all of you as your equal. And members of the body, my colleagues, and my friends, under this law I am considered a felon. I am not your equal. In fact, this law puts me in the same category as people who rape animals.
Under this law, I could be imprisoned for up to ten years for being part of a loving, caring relationship. I've said before though, I know this law is not constitutional. It's not being enforced. I'm not worried about being arrested and taken to jail but I sitll feel the sting of this law still. Because words are very important and they matter. The fact that years later this language is still on the books means that our state still sees me as a criminal. The belief that I am a second-class citizen in a state I was born in and called home my entire life.
Members of the body this law is about me but it's also not just about me. Gay and lesbian Montanans are your friends, your coworkers, the soldiers that defend our nation, and for many of us, our family. Our mothers, fathers, grandparents, cousin, niece, nephew, brother, sister. We're not strangers. We're the people in your life that you love and respect. This bill is about honoring that basic respect for our fellow Montanans. This bill is about offering basic dignity to everyone in our state.
Watch, AFTER THE JUMP…
The House needs to approve the measure before it gets to the desk of Governor Steve Bullock.