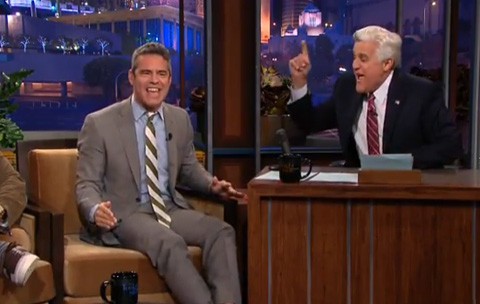 Jay Leno asked Andy Cohen last night about the game "Shag, Marry, Kill" which Cohen plays with guests on Watch What Happens Live. Turns out Leno knew very well what the game was all about.
Watch, AFTER THE JUMP…
Incidentally, NBC cut off the best line of the whole bit at the end, which was Leno saying "You may not want to nail my ass, but I'm gonna nail yours."