Florida's Senate Committee on Children, Families, and Elder Affairs passed the "Families First" bill (SB 196) yesterday in a 5-4 vote, moving a step closer to a statewide domestic parnership registry.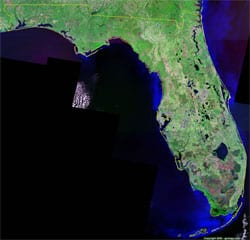 The DPR would provide essential legal protections for unmarried couples, including hospital visitation, correctional facility visitation, end of life decision-making and burial arrangements, according to Equality Florida:
A majority of Floridians already live in a local community that has a domestic partnership registry. Pinellas County, Volusia County, Orange County, Broward County, Miami-Dade County, Key West, Tampa, Orlando, Gainesville, Tavares, Clearwater and North Miami already have registries. The Families First bill would eliminate the patchwork of policies and allow people to have important legal protections for their family, no matter where they live in the state.
"The bill passed with support from both Democrats and Republicans together with bipartisan sponsorship of the Florida Competitive Workforce Act, signaling a new day in Florida," said Nadine Smith, executive director of Equality Florida. "This is a reflection of the change in public opinion favoring legal equality for all Florida couples. Our political leaders are finally listening to the pain inflicted on couples who are treated as legal strangers. And they are listening to the growing voice of business leaders who are calling for statewide protections that will help them attract and retain a diverse workforce."
Local Domestic Partnership Registries now protect roughly 50% of Florida's population. The protections are vital, especially since the state has a constitutional amendment banning marriage equality.
Senator Eleanor Sobel (D) has championed this bill and told her fellow committee members "Today we made history." The bill now moves on to the next committee.