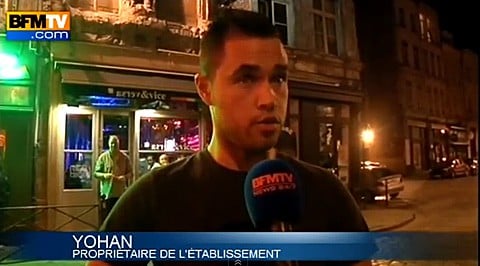 Three employees of a gay bar in the northern city of Lille, France were attacked and assaulted by four men who broke the bar's windows, The Local reports: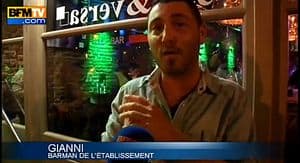 The bar's owner linked the incident to "tensions" surrounding the parliament vote.
"I was hit by a chair," thrown through the window, he told AFP. Police later detained the suspects.
Watch a French news report on the gay bar attack, AFTER THE JUMP…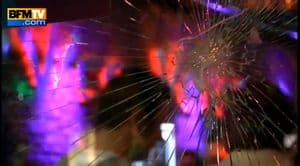 Meanwhile, homophobic violence conbtinued elsewhere in France on Wednesday, The Local adds:
Several thousand opponents to the bill crammed the streets of Paris on Wednesday, waving banners that read "A father, a mother, it's basic" or criticised French President Francois Hollande. Interior Minister Manuel Valls condemned acts of violence during the protests "in spite of promises made by the organisers". Several people were detained for questioning after cars and public property were damaged and police officers and journalists attacked, said Valls. Police put the number of detentions at 11.
Organisers put the number of demonstrators at 8,000 while police said 2,400 people had protested. Twenty-four people who took part in a counter-protest denouncing homophobia were arrested, police said.
The day before, some 2,700 opponents had gathered in Versailles outside the capital to protest the bill, leading to scuffles with police.
Opponents have vowed new mass demonstrations in the next week.
Watch a French news report on the gay bar attack, AFTER THE JUMP…