Louis C.K. suggests gays are pedophiles in HBO special.

SLDN client and LGBT activist Marine Corporal Kevin Blaesing dies.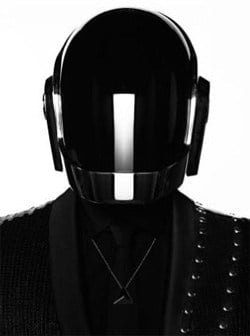 Hedi Slimane for Saint Laurent.

Hugh Jackman's stalker arrested for throwing pubic hair-covered razor at him at the gym.

Navy research vessel to be named after Sally Ride. "Sally Ride's career was one of firsts and will inspire generations to come. I named R/V Sally Ride to honor a great researcher, but also to encourage generations of students to continue exploring, discovering and reaching for the stars."

Man shoots himself on infield during NRA 500 NASCAR race.

The gay D.C. activist who voted 'no' on the GOP resolution affirming opposition to same-sex marriage: "Bob Kabel, a gay D.C. Republican activist, said he shouted 'no' when the time came to vote on the group of resolutions that included the anti-gay measure — despite media reports saying they were passed unanimously. Kabel said he was unaware of any others among the 168 RNC members shouting 'no' when the time came to approve the resolutions."

More shirtless Gosling from The Place Beyond the Pines.

Beyoncé's full H&M campaign is now online.

Male model fix: Tucker Des Lauriers.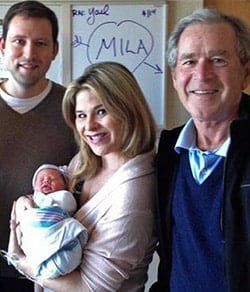 George W. Bush is a grandfather.

Notes from Guantanamo Bay.


Parks and Rec actress Aubrey Plaza booted from MTV awards after getting on stage for unplanned Will Ferrell stunt.

A listener to L.A.'s 98.7 FM does not want to hear Macklemore's "Same Love" because they do not want to feel "sickened and uncomfortable".

Richard Branson to honor lost bet, don dress to work as flight attendant on AirAsia X's inaugural May 12 flight from Perth to Kuala Lumpur: "'The day of reckoning for Sir Richard has finally arrived,' Fernandes told journalists. 'As an AirAsia X's flight attendant, he has to comply with our grooming standards and that includes shaving his legs, donning high heels, putting on some makeup and slipping into the AirAsia's famous red uniform.' While the stunt will raise funds for children's charities and give AirAsia X passengers a unique opportunity to be served coffee by a bearded cross-dressing entrepreneur, at its destination it will highlight the restrictions placed on transgender Malaysians who have faced an arduous battle for more freedom of expression."

Neil Patrick Harris out with his kids.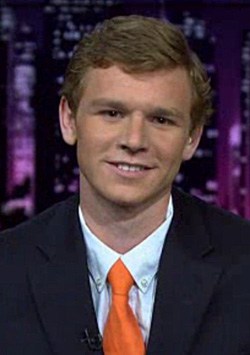 Princeton University student Duncan Hosie writes about confronting Justice Scalia. Here's our original post on Hosie's confrontation.

Glee casting news: "Oscar winner Patty Duke and Family Ties' Meredith Baxter are joining Glee as a longtime firmly committed lesbian couple who have been together for 25 years, sources confirm exclusively to E! News. We'll first see them in the season finale, shooting next week, and both Duke and Baxter will stay on as part of the Glee family, returning next season as recurring characters. We're told Duke and Baxter were the first choice for these roles and immediately said yes."

When David Mixner met Edie Windsor.

Judge holds himself in contempt after his smartphone rings: "A Michigan judge whose smartphone disrupted a hearing in his own courtroom has held himself in contempt and paid $25 for the infraction."

Arizona town of Bisbee puts civil unions law on hold: "The Council voted Thursday night to pull the ordinance so it can be revised to take out items that raised the ire of social conservatives and Attorney General Tom Horne. Those include community property, inheritances, appointment of guardians and disposition of remains after death. 'To the extent that we can eliminate that if we tighten the language we're hoping that we can do that and we can move forward quickly,' Mayor Adriana Badal said Friday. A spokeswoman for Horne said the decision likely means a lawsuit expected to be filed next week won't be necessary."