Minnesota marriage equality advocates rallying at Capitol today.

Montana Governor Steve Bullock to sign law decriminalizing gay sex.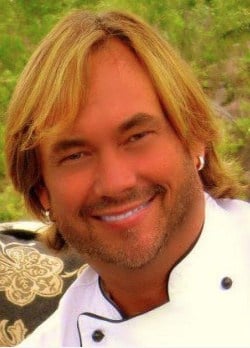 "Ex-gay" poster boy John Paulk: "I no longer support the ex-gay movement or efforts to attempt to change individuals — especially teens who already feel insecure and alienated. I feel great sorrow over the pain that has been caused when my words were misconstrued."

Cat and sloth make sweet love.

White House Press Secretary Jay Carney won't say if Obama will push for inclusion of gay couples in comprehensive immigration reform bill. "As the president said, this bill is clearly a compromise, and no one will get everything they want from it, including the president."

Analysis: "Yes, there is enough support for LGBT inclusion in family reunification in the Senate. Will the inclusion of LGBT families as part of comprehensive immigration reform kill the chances of getting a bill passed in the Senate? This analysis suggests, no. However, the House is the sticking point."

VIDEO: Garbage and Screaming Females team up for cover of Patti Smith's "Because the Night".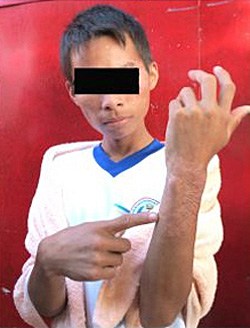 Peruvian man douses son with gasoline, sets him on fire after learning he is gay and HIV-positive: "According to the Peruvian daily newspaper La Región, Hitler Baneo Núñez, 49, allegedly tried to burn the victim (identified in reports only by his initials R.B.P.) alive after becoming tired of neighbor's jokes about his son's sexuality. Though neighbors helped save R.B.P., the young man ended up with his face, arms and parts of his legs burnt, according to the report. Not only is R.B.P. HIV positive, he also reportedly has tuberculosis."

Chris Evert supports marriage equality.

The NY Post loses again.

Nate Berkus and Jeremiah Brent, doing what engaged lovebirds do.

Two lesbian couples denied marriage licenses in New Mexico are suing: "The women, among 64 same-sex couples allowed to wed in Sandoval County before commissioners sued to halt the practice, have been in limbo ever since. New Mexico, whose voters backed a Republican governor in 2010 and President Barack Obama, a Democrat, in the past two presidential elections, is the only U.S. state that has no law related to same-sex marriage or civil unions."

25 Matt Bomer GIFs.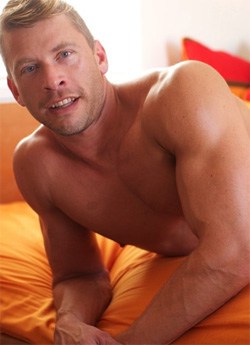 Dan Savage's husband Terry Miller is now an underwear model.

An interview with out former NBA star John Amaechi:
"I've not been approached by any athletes who have already come out or
plan to come out soon, but I have been approached by younger athletes
who may do so and a few veterans who probably won't."

Gay former OPM Director John Berry on shortlist for Australian ambassador:
"Berry had been seen as a possible pick for Interior secretary in 2008
and again in this cycle — but that nomination went most recently to
Sally Jewell."

Hong Kong trans woman in court battle to wed her boyfriend: "The woman, who was born as a man, is known only as 'W' under anonymity rules and now in her 30s. She is seeking to overturn earlier rulings that said marriage is only allowed between couples who were of the opposite sex at birth. She has argued that she has undergone government-subsidized sex change surgery and had her gender altered on her identity card since she launched the legal battle, the first such case in Hong Kong, in 2010."