Paraguay elects anti-gay president.

New Zealand marriage equality bill given royal assent.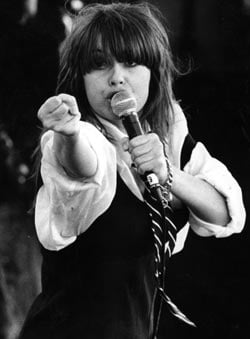 Divinyls singer Chrissy Amphlett dies at 53 after battle with breast cancer.

Video: Cat just can't quit vacuum.

Study: Marriage equality would give Minnesota's economy a $42 million boost.

Judge: Lesbian couple can challenge DOMA. "U.S. District Judge Consuelo Marshall also ordered Friday that the lawsuit, filed last year on behalf of Philippines citizen Jane DeLeon and her spouse Irma Rodriguez, can proceed as a class-action case."

Deadline: Ellen and manager Eric Gold part ways.

First look at the 9/11 Memorial Museum.

Senators trying to sneak through a massive online sales tax hike:
"As early as Monday, the Senate will vote on a bill that was introduced
only last Tuesday. The text of this legislation, which would
fundamentally change interstate commerce, only became available on the
Library of Congress website over the weekend."

Young and Beautiful: Lana del Rey's Great Gatsby song.

Male model fix: Clark Bockelman.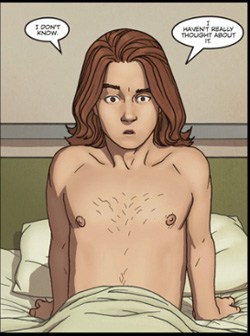 The Atlantic looks at the Yaoi comic Artifice.

History will remember the 'Gang of Eight' left gays out of immigration reform: "Will you realize that we are human beings in time to include us, or will you decide that we are too politically volatile to risk your broader goals? Will you convince yourself that maybe the Supreme Court will help them, or that you'll do something for the gays later?"

Boston Cardinal O'Malley ties bombings to abortion: "individualism and alienation of our age has spawned a culture of death."

German football fans unite against homophobia.

Brendon Ayanbadejo on FOX Sports: "The NFL is the most popular and most-watched sport in the U.S., capturing some 59 percent of the entire U.S. population as viewers. With 1,696 players on its opening day rosters, the NFL is also the largest professional sports league in North America….What are they waiting for?"

James Franco's Gucci documentary had its debut.

Prince Harry makes appearance at the London Marathon.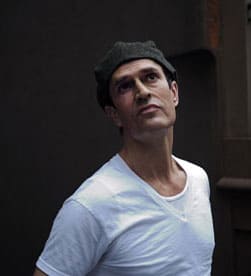 Rupert Everett: Sex is over.

European parliament asks European Commission to step up work against anti-trans discrimination:
"In an EU study to be released next month, we learn that over a third
of transgender people were physically attacked in the last five years.
This shows all the violence and discrimination trans people face, and
the EU must now take this as seriously as possible."

Portland man's parents quit church over anti-gay stance: "I am deeply disappointed in the congregational vote on Sunday, March 17, 2013 and disappointed in Charlie's leadership of what was once my church. Several members said everyone is welcome at Spring Hill. What I heard was, you are welcome if you believe what we believe. My son lives on the west coast, because he does not feel welcome here. When he returns home for a visit, he waits outside the church on Sunday mornings so he can say hello to some of the folks that he treasures from his childhood in the church. Does that sound like someone who feels welcomed?"