HIV vaccine trial halted after vaccine fails.

Barbara Bush on Jeb's possible candidacy: "We've had enough Bushes."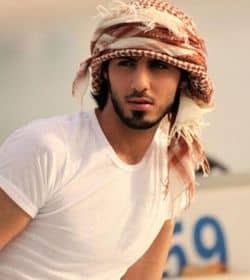 Too hot for his country?

Photographer captures battle between Orcas and Sperm Whales: "On April 18, a half-dozen orcas battled a pod of sperm whales off the southern coast of Sri Lanka. The unusual encounter is one of fewer than a dozen such recorded conflicts — and the first observed in the Indian Ocean."

NOM's Brian Brown seethes over Rhode Island marriage equality win, compares gay families to those that have been torn apart by divorce and death.

Alan Cumming to return to Cabaret for Broadway revival: "However, contrary to reports, he will not be joined by Oscar-winner Anne Hathaway, who had been tipped to take the role of Sally Bowles following a one-off concert at Joe's Pub in New York last year during which she sang several of the show's iconic numbers. Hathaway's publicist has denied the reports, saying that he 'has no idea' what prompted the story."

Bieber's tour bus busted for marijuana.

Derek Theler is looking fine.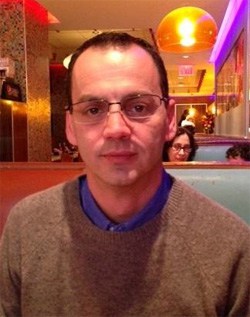 Bishop who ousted gay Catholic from Long Island parish rejects 18,000 petition signatures, sends them back: "I really don't understand what sort of message Bishop Murphy is trying to send," said Nicholas Coppola upon learning that the signatures were mailed back. "Is he no longer listening to the voices of the faithful? I have more questions than anything now."

Tennessee set to observe 'Traditional Marriage Day' on August 31.

San Francisco's Bay Area Reporter to restructure.

First wedding boutique for gay men set to open in Paris. "The 'haut de gamme' shop will be located in the capital's wealthy 1st Arrondissement, close to the Louvre museum, and its opening on Saturday promises to be a '100% male day' where potential customers can browse through 'everything they'll need for a successful wedding.'"

Joseph Gordon-Levitt and Channing Tatum to star in Guys & Dolls remake?

Zac Efron putting on a gun show…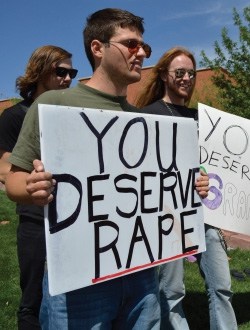 Anti-gay, anti-Muslim University of Arizona student causing more controversy with disgusting sign.

Socarides: Momentum and Gay Marriage, from Paris to SCOTUS.
"Progress toward marriage equality internationally could also affect
some of the Justices, although there is a highly contentious left-right
split on whether it is appropriate for the Supreme Court to look at
international developments when formulating constitutional doctrine. The
Court may feel that, far from getting ahead, it has fallen awkwardly
behind not just the country but the world."

CNBC: Being financially prepared for DOMA ruling.

The Slant interviews Kevin Sessums: "In the past I was like, Never out anybody. I was very adamant about that and at some point I sort of switched. I thought, You know what? I'm not going to buy into somebody else's shame. They can deny it. I don't give a shit. That's fine. But I'm not going to be denied the question like it's something shameful. Also, I'm not asking them what they do in their bedroom. I'm not asking them if they are a top or a bottom or what their sexual proclivities are. If someone is straight, that part of their life infuses all aspects of who they are. They talk about it all the time, and it's not about being private."