U.S. Ambassador to Guyana calls for action on behalf of LGBT human rights.

One year since top level meeting, White House continues to withhold workplace protections.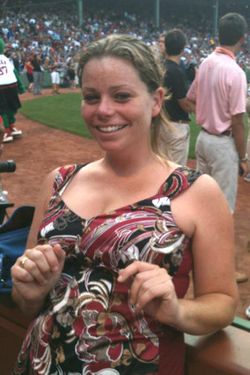 Second victim in Boston Marathon bombing identified as Krystle Campbell. Chinese student is third victim. Suspicious bag eyed in attack. Bomb fragments identified. "Investigators
believe the bombs were hidden in black nylon backpacks and housed
inside sealable metal pots called pressure cookers." Hundreds gather for vigil.

VIDEO: Jon Hamm does Sesame Street.

New Hampshire lawmaker refers to women as "vaginas": "Representative Hansen's comments are crude, offensive and have no place in public discourse. There is no excuse for anybody to use such disrespectful language — especially an elected official. I strongly condemn his disrespectful and shameful remarks."

Pitch Perfect getting a sequel.

Obama says he doesn't believe North Korea has a nuclear missile: "Based on our current intelligence assessments, we do not think that they have that capacity."

90210's Ian Ziering joins Chippendale's.

This makes sense: Dexter to become comic book.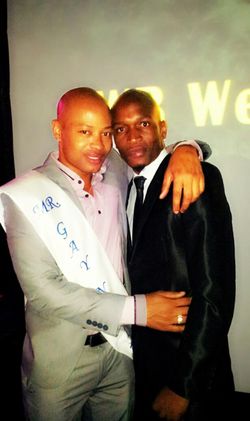 Mr. Gay Namibia to wed his business manager: "Hardly a week ago the whole world witnessed the first African black gay marriage in South Africa. Next Saturday will see the second gay marriage reception take place as a Francistown business manager Marc Omphemetse Themba and Mr Gay Namibia – Ricardo Raymond Amunjera celebrate with family and friends."

Craig Zadan and Neil Meron sign on to produce Oscars again in 2014.

Visit from lesbian Icelandic PM and wife gives gay Chinese hope: "Gay activists are hailing the visit by Iceland's premier and her wife as a rare chance to bring the issue into ordinary living rooms by means of television and state media. Scenes of Johanna Sigurdardottir thanking Chinese premier Li Keqiang for the 'friendly reception' her wife received on national broadcaster CCTV's notoriously stodgy evening news, and pictures with Sigurdardottir side-by-side with her playwright spouse Jonina Leosdottir, have virtually no precedent."

Super DILF powers, activate.

Matt Damon's Boston Marathon essay.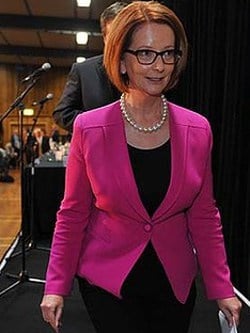 Australian Prime Minister Julia Gillard couldn't care less that New Zealand passed marriage equality.

Scott Lively links gay man's death from meningitis to divine judgment.

HBO developing gay comedy: "The untitled project hails from Brothers and Sisters' David Marshall Grant and Bored to Death's Sarah Condon and revolves around the thirtysomething trio also grappling with the complexities of life and the modern gay experience."

Iowa elections official: Pass voter ID so the GOP can kill abortion rigghts and marriage equality.

French marriage "defender" Frigide Barjot gets ripped by friend on Facebook: "Your last remarks gave me nausea. You have overstepped all bounds and you are from this point forward a public danger. With your call of blood … You opened Pandora's box of homophobia and I will never forgive you. I wish that the cart of s–t that you raised falls on you and masks the putrid odor of your words."