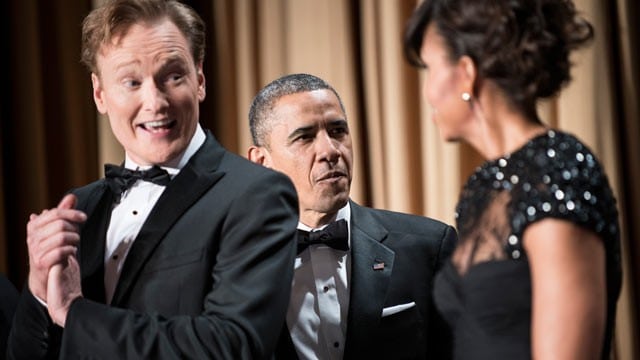 Did you watch the White House Correspondents' Dinner? If not, you missed President Obama make quips about himself ("I'm not the strapping young Muslim Socialist that I used to be") and Conan O'Brien put the jokes aside for a brief moment and thank the President for visiting Boston (his hometown) following this month's attacks in that city.
You can watch both Obama's full 20-minute set and O'Brien's near 30-minute routine AFTER THE JUMP.
Also AFTER THE JUMP are two other clips which played during the dinner; one of Steven Spielberg's fictionalized film entitled Obama and a well conceptualized, yet protracted House of Cards spoof featuring Kevin Spacey and a slew of politicians.
What did you think?