HRC "disappointed" over lack of Obama gay Cabinet appointment.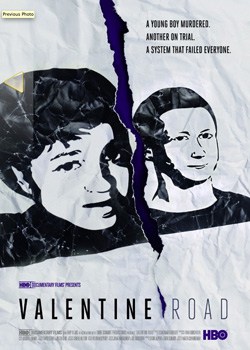 Valentine Road (about slain gay teen Larry King), God Loves Uganda, Continental screen at Toronto Hot Docs festival.
Mama June and Sugar Bear got married.
Edie Windsor talks about going through reparative therapy in the 50's and 60's: "Nobody wanted to be queer. Right before we met, Thea had seen a great therapist, who thought, Well, maybe you could become heterosexual, but only with an awful lot of work and maybe never happily. When I finished college, I went into therapy, and my father said, 'Honey, what's wrong?' I said, 'Daddy, it's like graduate school, only the subject is myself.'"
Reese Witherspoon wears Atlanta Police Department cap, ironically of course.
The billionaire hedge fund manager shaping the GOP gay marriage debate: "That man is Paul E. Singer, who over the years has used his wealth to spur Republicans to support gay marriage laws. Now, Singer is expanding his reach with the creation of an advocacy group which aims to spend millions influencing the legislative debate over same-sex marriage across the country."
Lindsay Lohan reveals that she's completely delusional in Piers Morgan interview.
Male model fix: Sergio Carvajal.
Donal Og Cusack, the first major athlete in Ireland to say he was gay, speaks out about Jason Collins.
Gabourey Sidibe: "Who hasn't dated a gay dude?"
Gay former NFL player Esera Tuaolo identifies with Jason Collins as a Christian. "I can relate to everything he is going through because it is what I went through," Mr. Tuaolo said. "One thing really caught my attention because I'm a Christian, and when he said he's a Christian it was an amazing confirmation."
New NYC hurricane evacuation zones.
Northampton, Massachusetts celebrates Pride.
David Cameron urged to scrap marriage equality bill: "Sir Gerald Howarth, a former defence minister, said his constituents were "fed up to the back teeth" because the Government failed to deliver on promises. He challenged Mr Cameron to adopt a plan which includes scrapping the gay marriage Bill, freezing the overseas aid budget, opting out of the European Convention on Human Rights, cutting immigration and holding a prompt EU referendum, The Times reported."
Ryan Phillippe flashes some ab.
Matthew Rettenmund pays a visit to Broadway Bares: Solo Strips.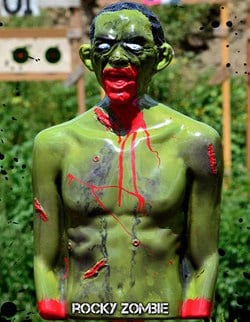 NRA booth sells Obama target that bleeds when you shoot it.
Italy equalities minister removed from post for saying gays "ghettoize" themselves.
World's first trans MP suffering from kidney failure: "Georgina Beyer, 55, was also notable for being the world's first transgender mayor, having been elected mayor of Carterton in 1995."
Trans entertainer Venus DeMars in Minnesota tax battle.
Chris Kluwe on gays in locker rooms: "Has there ever been a single reported case of sexual harassment in a professional sports environment by one player toward another? What makes you think that because all of a sudden a player is allowed to openly be himself that he's immediately going to start mounting every guy in sight? Isn't that the very definition of narcissistic tendencies by straight men who think that way? What makes you think you're that player's type, or that he would ever be attracted to you?"