NHL ready for an openly gay player.

Last rhino in Mozambique killed by poachers.

NBA center Jason Collins and family to appear on Oprah's Next Chapter this Sunday.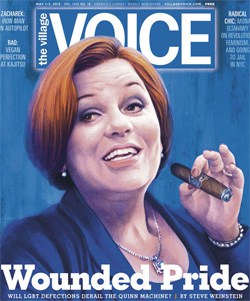 The Village Voice on lesbian mayoral candidate Christine Quinn's mixed reception from the LGBT community.

My Fair Wedding host David Tutera divorcing husband of ten years, fighting over custody of twins they are expecting via surrogate.

China reacts positively to Jason Collins' coming out?

Judy and Dennis Shepard touched by Jason Collins' tribute: "(Collins) couldn't have been that old (when it happened), so it must have had a tremendous impact on him, the story behind Matt, for him to want to do that. And then to wear it all this time without telling people why until today, that's incredible."

Marlon Teixeira for L'Officiel Hommes Korea.

Jake Gyllenhaal and Marcus Mumford hang out in NYC's East Village.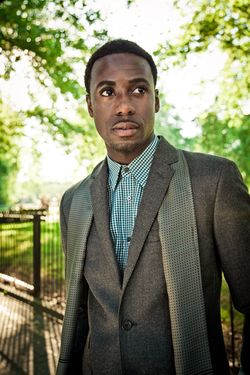 Gary Carr will play Downton Abbey's first recurring Black character.

Westboro Baptist Church to begin protesting the NBA. "In light of NBA veteran Jason Collins becoming the first active professional athlete who is openly homosexual,  Westboro Baptist Church's Twitter account @WBCSays said Tuesday it will picket outside Chesapeake Energy Arena for the Rockets and Thunder Game 5 first-round playoff matchup."

Tennis ready for an openly gay male player. "There's got to be someone who plays tennis who is gay," said Sam Querrey, the top-ranked American at No. 19. "Whether they are on the tour now or up and coming, I'm completely fine with it."

Russian gay rights activists to demonstrate in Moscow and St. Petersburg:
"Described on Facebook as a 'Rainbow Mayday"', and a 'rainbow column',
advice on the page suggests that, in St Petersburg, demonstrators should
join with a sanctioned "democratic march", which will take start at
around 11:30 local time on Wednesday 1 May. The page notes that there
will be a heavy police presence, and that police are aware of the march,
but that LGBT rights protesters should not unfurl their flags until the
main march is underway, for fear of backlashes, or detention by
security staff."

Robert Downey Jr. begins Iron Man media blitz.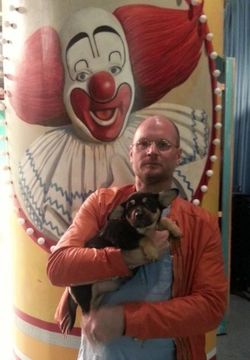 How Augusten Burroughs came to adopt a puppy.

Gay actor Russell Tovey on playing gay: "Every character I play is straight, which is unique, my agent says, because it's not really been done before that someone who is completely out is able to play straight roles. So for me to play gay it has to be something special, because it might actually be more of a risk. So I'm waiting for that role – I want it to be something that moves things forward."

Smith College students to petition administrators to treat trans women applicants equally.

'Ex-gay' blogger Matt Moore says he wasn't looking for sex on Grindr: "Basically I just wanted to see who was on it and who was around me."

South African Christian school tells lesbian couple to split up or their son will face expulsion: "The couple was initially summoned to the meeting last month, after the child told the teacher he had two mothers. Later, another meeting was called with a pastor present. 'The pastor said if they had known we were a lesbian couple, they would never have allowed our son in the school.'"