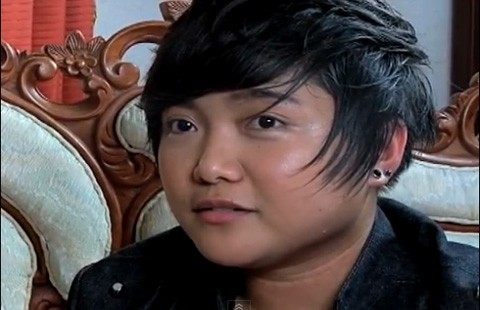 Charice, the Filipina actress who is a huge star in her home country, was championed here by Oprah and Ellen DeGeneres, and played Sunshine Corazon on Glee, came out of the closet in an an interview with ABS-CBN's The Buzz over the weekend, MTV UK reports:
She said: "Yes, I am a lesbian. But to those who can accept me, thank you very much. We are all equal, whether you are gay or straight."
Admitting that she had become estranged from her family, Charice later released a video thanking fans for their support.
In it she said: "I just wanna say thank you, personally… to all the people supporting me, to all the people who are still there for me. Honestly, I'm very, very happy. I can't explain how happy I am right now hearing all [these] positive things."
The revelation about her sexuality received positive feedback and expressions of support in the mainly Catholic, socially conservative country with many taking to social media to praise the diminutive singer.
"Dear @OfficialCharice have you any idea how many young people you inspired today? More power, blessings and love to you!," tweeted Tony award-winning actress and singer Leah Salonga (@MsLeaSalonga), a fellow Filipina international star.
Watch both videos, AFTER THE JUMP…