Is Vladimir Putin gay?

Anonymous releases trove of NSA-related documents.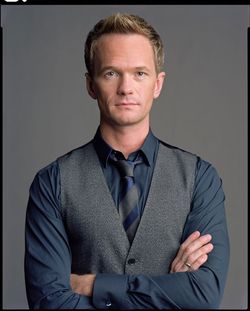 Portraits from Timothy Greenfield-Sanders forthcoming HBO documentary The Out List.

Justin Bieber signs on as a space tourist.

Church of England gives up fight against gay marriage:
"In a short statement, the established Church said that the scale of
the majorities in both the Commons and Lords made clear that it is the
will of Parliament that same sex couples 'should' be allowed to marry."

Where does NJ's interim senator Jeffrey Chiesa stand on LGBT issues?

Ciara sued by West Hollywood The Factory nightclub for bailing out of gay pride event: "According to the lawsuit, obtained by TMZ, Ciara signed a $10,000 deal to appear at The Factory on June 7 (tonight) … one day before she's supposed to perform on the main stage at the 2013 L.A. Pride parade. Factory says Ciara had mentioned that she couldn't 'perform' at Factory due to restrictions in her contract with the L.A. Pride event … but made it seem like making an "appearance" would be totally kosher."

Massive LEGO exhibit coming to Times Square.

NBC's Brian Williams raps.

Daft Punk unmasked.

More than 2,400 gay couples have married in Washington state since December.

Court: Coaches who outed gay teen to her mother did not violate her right to privacy.

Anti-gay attack in Oxford, England:
"The 29-year-old victim was kicked, punched and verbally abused by two
men near Barclays Bank in Cornmarket Street, Oxford, at 1.38am on
Tuesday."

Vicco, Kentucky mayor honored by Human Rights Commission for creating LGBT civil rights protections.

Brooklyn gay bashing victim also a Kevin Clash accuser.

A Q&A with historian Martin Duberman. "Well, when I was growing up the psychiatric profession overwhelmingly believed that homosexuality was pathology: You were sick; you were disturbed; you were ill. The good news was supposed to be that you could be cured by presenting yourself for psychotherapy and cutting off all your escapes hatches. When I first went into therapy, I was told that if I wanted this to work–if I wanted to end up straight–I would have to stop having any kind of sexual contact. If you tell this to somebody in their 20s, when they're at their horniest, it's not easy. And yet, I was so brainwashed that I tried."

Henry Cavill puts on a dashing smile for The Tonight Show.

Liam Hemsworth shows some skin in the new trailer for Paranoia.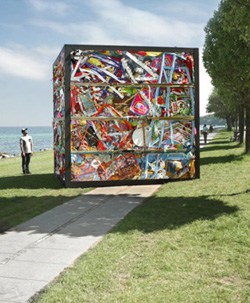 This is an entire amusement park, including rides, games, and prizes, crushed into a four-meter cube.

Church of England priest calls Archbishop of Canterbury a "wanker" for speaking out against gay marriage.

FX orders animated comedy Chozen: "Bobby Moynihan (Saturday Night Live) will voice the lead character in the comedy, about a gay white rapper fresh out of prison with a new message and new skills, which he will use in his quest for redemption and domination."

Queer Rising to take out full-page ad in El Diario. "Queer Rising, a grassroots organization demanding equality for the LGBT community through direct action, will run a full-page color advertisement in El Diario, denouncing anti-gay violence and calling on New York City's Latino community to support their LGBT brothers and sisters by speaking-up against bigotry and hate speech."