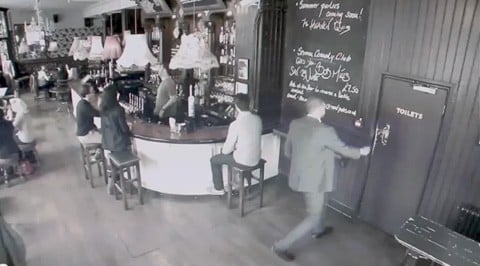 The UK's Department of Public Transportation hired ad agency Leo Burnett to create a PSA to prevent drunk driving by frightening people in the bathroom with an image of what might happen if they did so.
But it just may terrify you from using the men's room at all, or perhaps just washing your hands.
Watch, AFTER THE JUMP…
Folks are asked to respond to the campaign on Twitter using the hashtag #publooshocker.