Russian President Vladmir Putin says NSA whistleblower Edward Snowden is in the transit area of a Moscow airport and won't be extradited, the AP reports: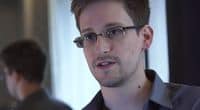 Putin said that Snowden hasn't crossed the Russian border and is free to go anywhere. Speaking on a visit to Finland Tuesday, he added that Russian security agencies "didn't work and aren't working" with Snowden. He gave no more details.
Commenting on a U.S. request to extradite him, Putin said that Russia doesn't have an extradition agreement with the U.S. and thus wouldn't meet the U.S. request. He voiced hope that Snowden will depart as quickly as possible and that his stopover at Moscow's airport wouldn't affect bilateral ties.
Euronews had more earlier on Moscow and Beijing's resistance to U.S. criticism over Snowden, AFTER THE JUMP…