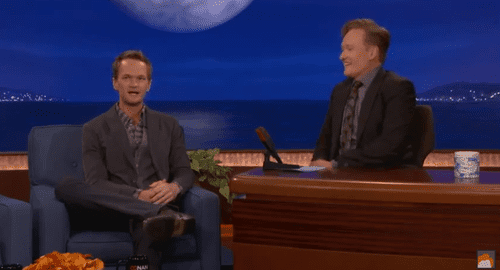 During a recent visit to Conan O'Brien's late night talk show on TBS, Neil Patrick Harris was asked about his and hubby David Burtka's buddy-buddy relationship with Elton John and his partner, David Furnish. According to Harris, the two couples have been friends for years, and bonded thoroughly over the shared experience of having children through surrogacy. 
Then the conversation took a turn towards the colorful…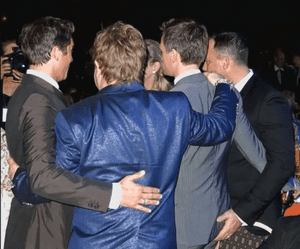 O'Brien then decided to produce a photo that has been making the rounds throughout the web. The photo clearly shows Furnish with his hand on Harris' posterior. "Were you aware that this was taking place at the time?' O'Brien asked, to which co-host Andy Richter quickly added, "or are you dead from the waist down?" O'Brien seemed ready to skirt the issue, if necessary. Luckily, Harris was quick to play it off. 
"I liked it! Everyone likes a good goosin'," he shared candidly. "I guess, when you're gay, you get the 'Bum Touching Free' Card…"
Watch the full exchange AFTER THE JUMP…