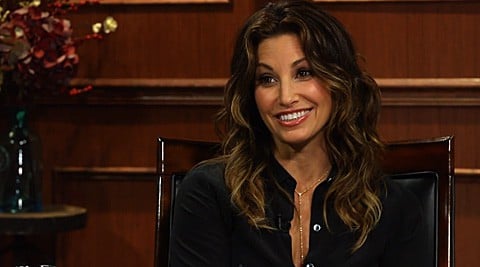 Larry King spoke with Gina Gershon on his Ora TV program  about her gay fan base and how she channeled Donatella Versace for this weekend's House of Versace Lifetime movie.
"I think gays like me because of Showgirls and because of Bound, those two movies…I dunno, spoke to them and they liked me from there.  And I think gays–when you have them as a fan base, they are loyal, extremely loyal — I think after that, they were there."
She says she had a different of Showgirls going in than going out:
"Umm…you know, when I went into Showgirls, I was really obsessed with all his Dutch films, you know, Verhoeven's  Dutch films, so I thought it would be really dark and intense…you know, and then I got onto the set and I was like, Oh, wow, this is a different–it was like the Wizard of Oz, going from the black and white to the technicolor. I just thought it was funny, but then I realized I don't think everyone was thinking it was funny.  I just thought, 'Oh, the drag queens will love me after this show.'"
On playing Donatella:
"You know, I listened to everything. I went to sleep listening to her. I listened to her before. But you know, this is the Lifetime version of the movie, and I think sometimes on TV, you know, I guess they like you to be understood. If it were up to me, I wish we could have subtitles, cause sometimes she talks and everything is kind of mushing into everything else."
Watch, AFTER THE JUMP…
See the House of Versace preview HERE.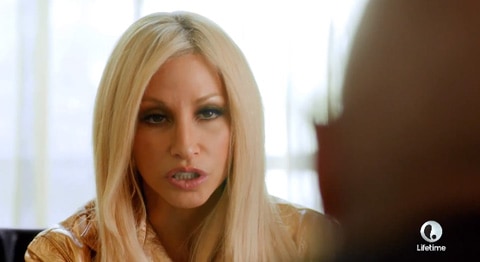 Why do gays like you?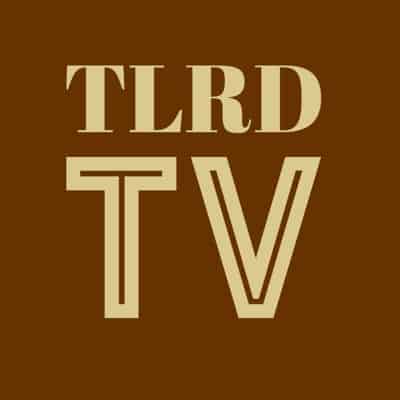 On playing Donatella Versace: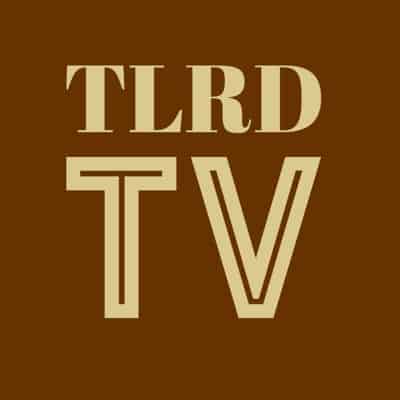 On a possible sequel to "Bound":