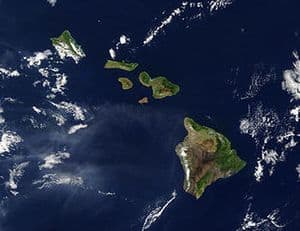 Hawaii's Senate has passed the marriage equality bill in a 20-4 vote after several hours of debate in a special legislative session called by Governor Neil Abercrombie. The bill now moves to the House.
The Star Advertiser reports on the next steps:
If the House amends the bill, as it likely, it would have to come back before the Senate for review before moving to Gov. Neil Abercrombie for his signature. A joint House committee hearing scheduled for Thursday was expected to keep lawmakers working while trick-or-treaters celebrate Halloween.
House Majority Leader Scott Saiki says it's likely the chamber will amend the bill to change religious exemptions. The Senate bill currently exempts ministers and other clergy from having to perform gay wedding ceremonies, but not for-profit businesses.
"The House committees recognize that there is still a lot of public concern about the scope of the exemptions," Saiki said.
The Halloween joint hearing between the House judiciary and finance committees is expected to last until midnight, then carry over to Friday if there are still people wanting to testify.