Both sides: New Mexico Supreme Court likely to uphold gay marriages.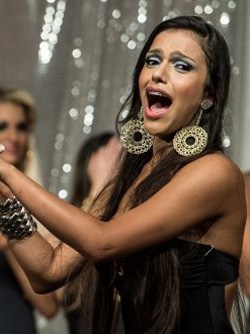 Brazil crowns trangender beauty queen in new 'Miss T' contest: "Besting
27 other transgender and transvestite contenders from 11 Brazilian
states, the 21-year-old model and escort from São Paulo paraded in a
bikini and then in an evening gown to win the second annual Miss T
competition before an emotional crowd at the Teatro João Caetano, one of
Rio de Janeiro's most traditional stages."
Lady Gaga puts on her weirdest get-up in ages.
David Mixner is pissed about all the Obamacare website muttering: "Stop bickering and complaining about technical glitches. Maybe it could have been done a little better but hell, at least you aren't getting some person on the phone who has no medical training saying you have to go home after your surgery and then almost die because of that decision."
Andy Cohen and his dog are too cute together.
Pocatello, Idaho residents to vote on an LGBT non-discrimination ordinance: "A controversial new ordinance protecting certain rights of LGBT people in Pocatello will go up for a referendum vote next year.  The measure, which was passed by the city council in June, prohibits discrimination in matters of housing, employment, and public accommodations. However, opponents of the new law wanted the matter to be put up to a public vote. Ralph and Rochelle Lillig gathered more than 2,000 signatures in order to get the referendum on the ballot. The bill will face a city-wide vote May 20."
Ryan Reynolds got waxed.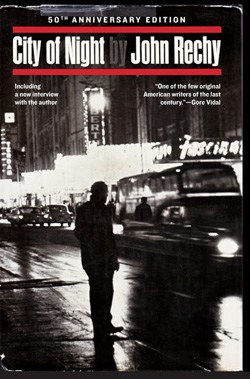 John Rechy's City of Night turns 50. "'City of Night' was not the first overtly gay-themed book (Radclyffe Hall's 'The Well of Loneliness' appeared in 1928, and in 1956, Allen Ginsberg published his long poem 'Howl,' followed, three years later, by William S. Burroughs with 'Naked Lunch') but it may be the most unapologetic, a searing screed of life on the edge."
Sean Hayes: NBC to blame for bad ratings of Sean Saves the World. "To me, [the show] is working," the star insisted during a set visit yesterday. "It's just the struggle of the elephant in the room which is 'how do you get viewers to NBC?' NBC programs great shows, it just doesn't have the eyeballs CBS does."
Teen carrying replica assault rifle shot and killed by police in Santa Rosa, California.
Gay team is Vulture's top Amazing Race team: see which one.
A flu shot might also help your heart: "An international team including scientists from the University of Toronto and Harvard Medical School examined five previouslcy published trials, finding that subjects saw a 36 percent reduced risk of a serious heart problem simply by getting a flu shot. Subjects who had recently experienced acute coronary syndrome benefited the most from a flu shot, the researchers wrote."
Here's the new trailer for Captain America: The Winter Soldier starring Chris Evans.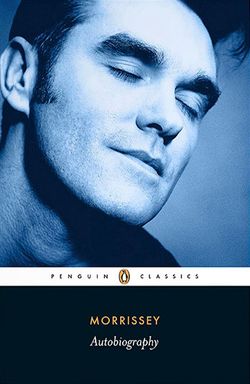 Morrissey Autobiography breaks sales records in UK.
A new gay bar is opening in Forest Hills, NY for the first time in decades: "The venue, which is owned by 40-year-old Greek immigrant Georgios Aspiotis, will have loud, trendy music and an upscale nightclub environment. Corfu Grill, the successful next-door Greek restaurant that Aspiotis also owns, will provide Pride with food items as well."
Boy Scouts council in Central Kentucky loses United Way money over ban on gay adult leaders. "After more than 50 years of support, United Way of the Bluegrass has suspended nearly $100,000 in annual funding to the Boy Scouts of America's Blue Grass Council because of national scouting policy to not allow gays to serve as adult leaders."
L.A. City Council takes strong stand against cruelty to circus elephants: "The Los Angeles City Council took action Wednesday to ban bullhooks used by elephant trainers in traveling circuses, becoming the first U.S. metropolis to outlaw a tool that critics say inflicts pain.
Voting unanimously, the council asked the city attorney's office to prepare an ordinance outlawing the use of the bullhook, a sharp-tipped tool used to train and keep elephants under control. Baseball bats, ax handles, pitchforks and other implements used on the pachyderms would also be banned.
In a concession to Councilman Gil Cedillo, however, the council voted to give circuses three years to either change how they handle elephants or remove them from shows altogether."