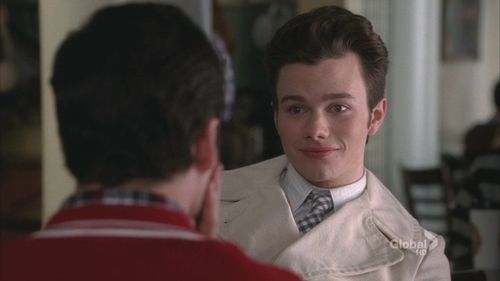 E! News reports on possible changes for Glee:
The Fox hit is considering moving a major storyline—and its most notable gay character— to Russia for the sixth and (presumably) final season, according to multiple insiders who work on the show. "We are mulling around the idea of moving Kurt (Chris Colfer) to Russia," says one source, adding that creator Ryan Murphy and his production team are entertaining three possible ideas for the final year. One is to move the series' storyline solely to New York City. Another is to move Kurt to Russia. And another remains to be seen, but could possibly include McKinley High (the series' original home).
They add:
Kurt recently got engaged to his on-off boyfriend Blaine (Darren Criss) in one of TV's most elaborate engagement scenes, a storyline that was prompted in part by the Defense of Marriage Act ruling…Clearly, both the New York and Russia plans have a lot of moving parts to consider. For example: Would Blaine or any of the main characters join Kurt in Russia?