Ender's Game tops weekend box office…

Federal judge Timothy Black says challenge to Ohio gay marriage ban can proceed.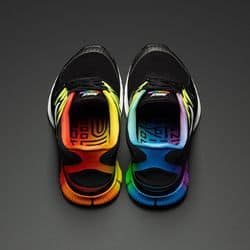 Be True: Nike donates $200,000 to the LGBT Sports Coalition. "The donation to the Coalition is the result of the proceeds from their wildly successful 2013 #BeTrue line, released last June, which included special-edition running shoes, T-shirts and various other products."

Justin Bieber photographed leaving Brazilian brothel.

Facebook shuts down British man's account for status update "I like faggots". He meant the meatball dish? "Robert Wilkes, 54, was booted from the social networking site after bosses thought his love for the classic English meatball dish was instead an American slur against gay people."

Lady Gaga and Josh Hutcherson to host upcoming SNL episodes.

Charlie Hunnam rides a hog.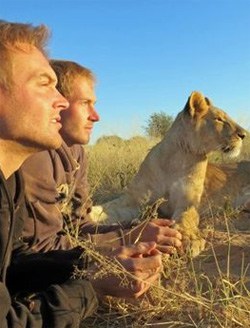 Men bond with lioness in Botswana.

Illinois clergy ask House to approve marriage equality: "A coalition of clergy members and faith leaders has sent a letter to Illinois House members encouraging them to support gay marriage. The letter has more than 300 signatures, and says allowing committed same-sex couples to marry is 'morally just.'"

Defendants reshuffled in Pennsylvania marriage case: "Lawyers on both sides of a court challenge to the state's gay-marriage ban have agreed to dismiss Republican Gov. Tom Corbett and Democratic Attorney General Kathleen Kane as defendants. Papers filed Friday in U.S. District Court said state Revenue Secretary Dan Meuser will be added as a defendant. State Health Secretary Michael Wolf and the Bucks County register of wills were named in the lawsuit and remain defendants."

Madonna building huge home in the Hamptons. "The foundation is already down on her eight-bedroom mansion, according to permits obtained by Gimme Shelter. The two-story house on Mitchells Lane in Bridgehampton comes with front and rear covered porches, a second-floor deck/balcony and a finished basement with two staff bedrooms, along with a heated pool and spa and an attached three-car garage."

Josh Brolin involved in bar fight, then hugs it out.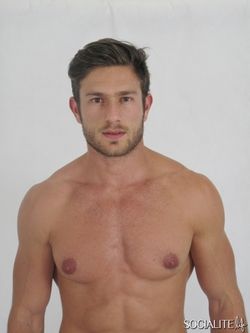 Male model fix: Felipe Von Borstel.

Texas country-western bar sues after rival creates fake website advertising it as a gay bar: "Buck Wild alleges in a civil lawsuit filed last week in Harris County that the team behind competitors Big Texas Dance Hall and Saloon created a sexually explicit website after Buck Wild's opening that painted Buck Wild as a gay and lesbian club, which it is not."

Researchers: Mass killings can haunt elephants for decades.

Clash between Ohio Constitution and DOMA ruling prompts tax break for same-sex couples: "The leader of an effort behind a ballot issue that would change the state's constitution says it's a tax break gay couples would gladly relinquish.' Gay couples want equal rights. Gay couples don't want tax breaks,' said Ian James, co-founder of FreedomOhio.