Of Mice and Men: James Franco and Chris O'Dowd to take Broadway.

Misery Map: Which airport is having the worst Thansgiving, in real time.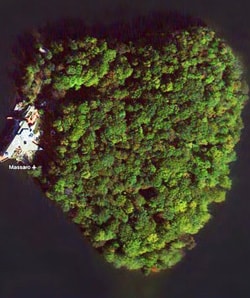 Did Angelina Jolie buy Brad Pitt a $20 million heart-shaped island with a Frank Lloyd Wright property on it?

Macklemore & Ryan Lewis join the UN's Free & Equal campaign: "We're so honored to be working with the United Nations and Free & Equal to help spread a message of equality and respect. Ryan and I have always believed that human rights are for everyone — no exceptions," Macklemore said in a news release.

Prince Harry shows off some scruff.

Lady Gaga's boyfriend Taylor Kinney is a 'hidden weirdo'.

More California couples got married in July following the SCOTUS ruling than any month since 2006: "Statistics from the California Department of Public Health show nearly 30,800 couples received marriage licenses in California in July, a 35 percent increase over July 2012. The data suggest that gay couples rushed by the thousands to purchase marriage licenses after the high court's decisions paving the way for the legalization of same-sex nuptials in California and for federal recognition of them in Washington. But pinning down just how many of the 30,000 new marriages involved same-sex couples is tricky because California doesn't make a distinction between same-sex and opposite-sex marriages."

Brittany Murphy's mother denies that her daughter was poisoned.

Katy Perry slammed for dressing like a geisha.

Nice photo timing.

Dorien Bryant might have been the NFL's first out gay player: "As NFL scouts scrutinized every on-field misstep his junior year, Dorien struggled to hide his off-field secret: a relationship with a male Purdue cheerleader. Since high school he'd known he was at least bisexual, if not gay, but football always got in the way. 'Everything was laid out for me,' he says, from the regimented lifestyle—6 a.m. lifts to 10 p.m. film sessions—to a machismo image he had to maintain. ' had girls hanging all over me.'"
F

ederal court employees' gay domestic partners get benefits: "Citing the U.S. Supreme Court's ruling in June overturning a federal law that denied equal benefits to same-sex spouses, the Ninth U.S. Circuit Court of Appeals in San Francisco ordered federal courts in Oregon to reimburse Margaret Fonberg $6,190 plus interest, the amount she spent on health coverage for her domestic partner since 2009."

Gay couple reportedly kicked out of Agozar, a bar in NYC's East Village. "It was clear at that point that I was not only dealing with a bouncer that discriminates based on sexual orientation, but an entire managerial staff that sees no problems with kicking out members of the LGBTQ community. I quickly informed her that although she claims 'a lot of lesbians enjoy her restaurant,' that does not make them a gay-friendly establishment."