Uruguay legalizes marijuana.

Royksopp and Robyn announce joint 2014 Europe and American tour.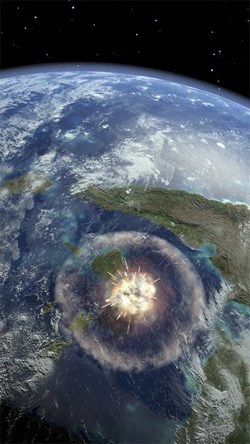 The asteroid that wiped out the dinosaurs may have sent life to Mars and the moons of Jupiter. "Any missions to search for life on Titan or the moons of Jupiter will have to consider whether biological material is of independent origin, or another branch in Earth's family tree."

Taylor Lautner steps out with a beard.

Mary Cheney to host Indiana fundraiser opposing ban on same-sex marriage tonight. "Opponents of placing Indiana's gay marriage ban in the state constitution are looking for a shot in the arm from the daughter of former Vice President Dick Cheney."

Heathers, Mean Girls, and Jawbreaker all headed to the NY stage?

Martina Navratilova speaks out against the IOC and FIFA: "Navratilova, who lost lucrative endorsements when she came out back in 1981, said she doesn't support any boycotts. But she said the IOC is 'putting its head in the sand' and criticized FIFA, the world soccer body, for awarding the 2022 World Cup to Qatar."
C

hris Colfer stops by Sesame Street to battle bullying.

The real gay dads of New York: "Unfortunately, I assume that, in the service of making a compelling program, not documentary television, Bunim/Murray will build the action of their show around couples bickering, montages of shopping and brunching, telephone calls conducted via speakerphone—all decorated with the occasional camera pan to baby's beautiful face. Babies just drool and poop and cry, hardly the stuff of great television. And older children… well, my elder son is a capable conversationalist, but most of our chats revolve around types of trucks. It's boring even to me. But that boringness could be quite compelling in a reality show, as it would inevitably remind viewers of the parenting they practice, or the parenting they received. Our common humanity, and all that jazz. But reality television isn't in the business of celebrating our common humanity, unfortunately."

Britney Spears releases music video for "Perfume".

Liev Schreiber is splashin' around in Santa Monica, fit as a fiddle.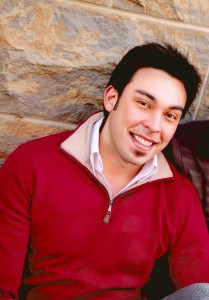 One Colorado names Dave Montez new executive director. "Montez, who grew up inColorado, brings tremendous leadership and experience to the job – having served most recently as Acting President of GLAAD, a national organization that works with media and news outlets at all levels to ensure fairness and accuracy in addition to building support for equality."

House and Senate negotiators strike budget deal. Obama: "This agreement doesn't include everything I'd like — and I know many Republicans feel the same way. That's the nature of compromise. But it's a good sign that Democrats and Republicans in Congress were able to come together and break the cycle of shortsighted, crisis-driven decision making to get this done."

Channing Tatum all bandaged up.

The rock group Toto responds to use of its song "Africa" as audio bed for CBS This Morning segment on Nelson Mandela: "CBS This Morning utilized "Africa" as the audio bed for a segment they aired this morning. As the co-writer of the song, if I had been asked for sync approval, the answer would have been a decline with a recommendation they honor the musicians of South Africa setting their sights on indigenous repertoire. This is an important day, and both I and Toto, have always held a commitment towards supporting initiatives that benefit the populace of South Africa, the continent of Africa and the entire Southern Hemisphere. We honor Nelson Mandela and will continue to support initiatives he committed his life towards."

Evan Lysacek won't be going to Sochi.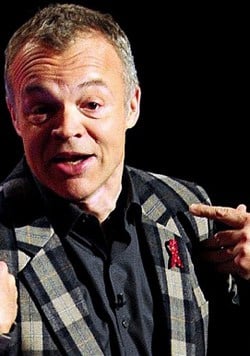 Graham Norton reprimanded for wearing AIDS ribbon on show.

Danny Dyer's new 'EastEnders' character to find out son is gay: "Mick Carter is set to be surprised to discover Johnny (Sam Strike) has been hiding his sexuality from him after his sister Shirley Carter (Linda Henry) catches the 19 year old in the act with Albert Square's bisexual resident Danny Pennant (Gary Lucy) when they drunkenly kiss."

Gay adoption ban lifted in Northern Ireland: "They may now apply in the same way as heterosexual couples. Health Minister Edwin Poots had tried to challenge an appeal court decision to extend adoption rights to gay couples. However, the Supreme Court said the Department of Health's argument for appeal did not meet the criteria."

Rachel Maddow column to debut in Washington Post: "We are delighted to announce that Rachel Maddow, host of MSNBC's "The Rachel Maddow Show," will be joining The Washington Post's Opinion section as a monthly columnist. We expect that she will bring to Post readers the strong arguments, sharp wit and thoughtful analysis of political and social issues that have made her show an Emmy Award winner."