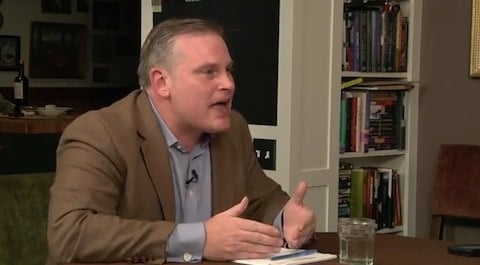 The National Organization for Marriage, which can't seem to win its battle against marriage equality, has a new crusade: Duck Dynasty.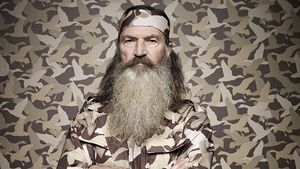 The group is breathlessly launching a nationwide petition today to force A&E to lift its suspension on Phil Robertson of duck Dynasty over his remarks comparing homosexuality to sex with animals. Robertson also said gays would go to Hell like drunks and terrorists.
From the NOM blog:
"What Phil Robertson has done is express the traditional Christian view of homosexuality — decry the sin but love the sinner. It's what every major Christian leader including Jesus Christ himself has taught us," said Brian Brown. "But the teaching of Christianity be damned in the eyes of the grossly misnamed Human Rights Campaign, GLAAD and their allies. They will brook no objection, tolerate no dissent and accept no disagreement when it comes to their orthodoxy. It's truly outrageous and shocking that the A&E Networks succumbed to bullying by homosexual groups, and legitimized it, by suspending Phil Robertson from his own show. This simply cannot be allowed to stand," said Brian Brown president of NOM.
NOM's petition allows people to contact A&E Networks to demand that Robertson be immediately reinstated. The petition was emailed to 500,000 supporters. It says, "A&E's executives may not believe in the bible, and that is your right. But you have no right to silence the millions of Christians like Phil Robertson who uphold the word of God. You have succumbed to the demands of bullies like the HRC and GLAAD, which is disgraceful for an entity whose very existence depends on the free exchange of ideas."
"This episode sparked by the bigotry of the HRC and GLAAD is a powerful teachable moment for the American people, as they witness on a grand scale the utter intolerance of groups demanding same-sex marriage," said Brian Brown. "They have gone after people of faith all across this country who desire nothing more than to live their faith in the public square. Now they are going after Phil Robertson. If they get away with silencing Phil, nobody is safe from their abject bullying. I hope that the justices of the US Supreme Court are paying attention to what is occurring."
Brown will no doubt try to take credit if A&E lifts its suspension.