NYT on the expanding power of U.S. vs. Windsor.

Read about the confusing state of the bill to ban gay marriage in Indiana.

Thought she won: Taylor Swift.

 NYT talks to recently out Kenyan author Binyavanga Wainaina: "I'm extremely optimistic about rapid transformation and change of things in Africa in general," Mr. Wainaina said. "It's set off. It cannot stop. It's going to be turbulent. There'll be dark bits and there'll be bright bits, but it's a speed train."

 Boy George's This Is What I Do gets North American release date of March 25.

Gloria Gaynor says she's not homophobic, just deeply religious. "The 'I Will Survive' singer took a trip to the Abbey in West Hollywood — a gay mecca — and performed her new song … but the gig was delayed when Gaynor insisted managers remove all go-go dancers from the room."

Male model fix: Ben Somers.

Phil Collins working with Adele.

Sharon Osbourne freaked out, threw food and water at Jonah Hill's brother at a pre-Grammys party while Sarah Bareilles looked on.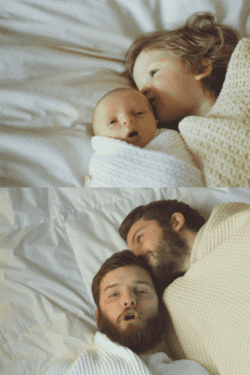 PHOTOS: Brothers recreate adorable images from their childhood.

Indian Supreme Court to reconsider ruling criminalizing sodomy on Tuesday: "Eight review petitions will be considered, including Union of India, Naz, Voices against 377,  Shekhar Seshadri (mental health professionals), Minna Saran (parents), Nivedita Menon , Ratna Kapur and Shyam Benegal."

NYC's water tanks are disgusting.

The women in Rand Paul's family are doing great.

Nude man found dead in Upper East Side NYC bathhouse.

Richard Branson at Davos: "For those of us in business who are not gay, it is sometimes easier for us than it is for politicians to speak up about this issue…What's going on outside America in terms of the gay rights debate is far more serious than recent news about marriage legislation there…It is absolutely right to support that, but what we really need is the money that was going into the battles from the gay rights activists in the USA to now go into supporting gay rights around the rest of the world."

Dance of the Grammys? Yoko Ono.

This is NOTHING without the Diana Ross/Lionel Richie theme song.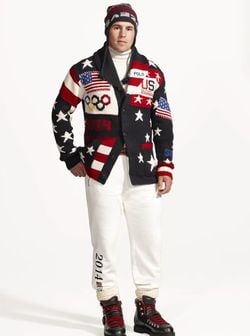 State Department tells Olympic athletes: wearing team colors outside Olympic perimeter puts you at risk.

The Case Against 8 wins Documentary Directing Award at Sundance: "A behind-the-scenes look inside the case to overturn California's ban on same-sex marriage. Shot over five years, the film follows the unlikely team that took the first federal marriage equality lawsuit to the U.S. Supreme Court. Directors say they met at Sundance five years ago and also thank the 'incredibly inspiring people we were able to follow around for 5 years.' They also thank HBO and the lawyers who 'showed that civil rights know no boundaries.'"
G

ay Nigerians targeted as "un-African".

Chicago Catholic archdiocese releases thousands of pages of documents detailing cover up of sexual abuse of children.

Stranger Passing: "Last night, leaving the familiar fluorescence of my neighborhood Quality Food Center and reentering the pleasant Seattle drear, I passed a random man and woman on the sidewalk. As I often do, I smiled at these strangers as they went by.  In response, he called me a fag."