In a lengthy essay in New York magazine, Alec Baldwin rehashes the cascade of events after he used gay slurs (with surprisingly little perspective), pulls up a number of enemies to verbally shoot down, decries the state of American media and entertainment, trashes New York, and announes that he's leaving public life.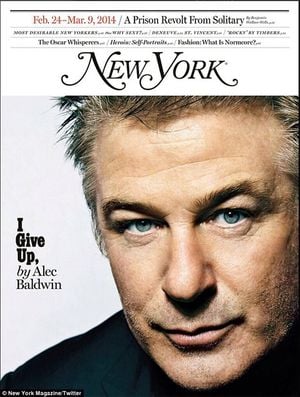 Baldwin puts Anderson Cooper, (whom he calls "the self-appointed Jack Valenti of gay media culture") and Andrew Sullivan in his sights, as well as Rachel Maddow:
Once they fired me, a former MSNBC employee I knew emailed me. He said, "You watch now, Phil is going to start leaking left and right to bury you." When I left, "Page Six" was flooded with lies about me. Another told me, regarding the "toxic little queen" comment, that Rachel Maddow was the prime mover in my firing, as she was aghast that I had been hired and viewed me as equivalent to Mel Gibson. Another source told me, "You know who's going to get you fired, don't you? Rachel. Phil will do whatever Rachel tells him to do." I think Rachel Maddow is quite good at what she does. I also think she's a phony who doesn't have the same passion for the truth off-camera that she seems to have on the air.
The immediate aftermath of the gay slur incident is also described this way:
I flew to Hawaii recently to shoot a film, fresh on the heels of being labeled a homophobic bigot by Andrew Sullivan, Anderson Cooper, and others in the Gay Department of Justice. I wanted to speak with a gay-rights group that I had researched and admired, so I called its local Honolulu branch.
The office number turned out to be some guy's cell phone. I left him a message—I said, "I'm from out of town, I'm visiting Hawaii on business, I'd like to  get some information on your group." After two or three more calls, he answered the phone. I said, "Yeah, I'm the guy that called about your organization." And he said, somewhat impatiently, "Okay, well, what did you want?" I said, "Well, let me put it to you this way, Nick. Your name is Nick? Nick, let me begin by asking you a question. Who would you say, by your estimation, is the most homophobic member of the entertainment industry currently in the media?" And he paused for a long count of four and said,
"Um … Alec Baldwin?"
And I said, "Ding, ding, ding, ding! Bingo, Nick, bingo! That's who you're talking to."
He said, "C'mon!"
I said, "Nick, I want to come in and talk."
I met with Nick and others from two LGBT organizations. We talked for a while about the torment of the LGBT life many of them have lived while growing up in traditional Hawaiian families. Macho fathers. Religious mothers. We talked a lot about words and their power, especially in the lives of young people.
One young man, an F-to-M tranny, said, "Are you here to get dry-cleaned, like Brett Ratner?" Meaning I could do some mea culpa, write them a six-figure check, go to a dinner, sob at the table, give a heartfelt speech, beg for forgiveness. I thought to myself: Beg for forgiveness for something I didn't do?
I said, "No. I don't want to get dry-cleaned. I don't want to be decontaminated by you, Karen Silkwood–wise, scrubbed down. I want to learn about what is hurtful speech in your community. I want to participate in some programs about that. Or underwrite one. And then, like you, I just want to be left alone."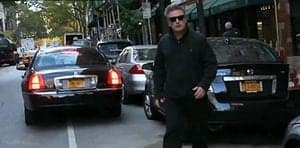 Now Baldwin is very bitter:
Now I loathe and despise the media in a way I did not think possible. I used to engage with the media knowing that some of it would be adversarial, but now it's superfluous at best and toxic at its worst. If MSNBC went off the air tomorrow, what difference would it make? If the Huffington Post went out of business tomorrow, what difference would it make? Arianna Huffington accomplished what she wanted to accomplish. She created this wonderful thing. And what have they done with that? They want clicks, I get it. They've gotta have clicks for their advertisers, so they're going to need as much Kim Kardashian and wardrobe malfunctions as possible. The other day, they had a thing on the home page about pimples. Tripe. Liberal and conservative media are now precisely equivalent.
I'm aware that it's ironic that I'm making this case in the media—but this is the last time I'm going to talk about my personal life in an American publication ever again.
When this whole thing happened, Warren Beatty, who is mystifyingly intelligent and wise, said to me: Your problem is a very basic one, and it's very common to actors. And that's when we step in front of a camera, we feel the need to make it into a moment. This instinct, even unconsciously, is to make the exchange in front of the camera a dramatic one. Perhaps I fell for that.
Baldwin says he's leaving public life. Will you miss him?
Read the full essay here.