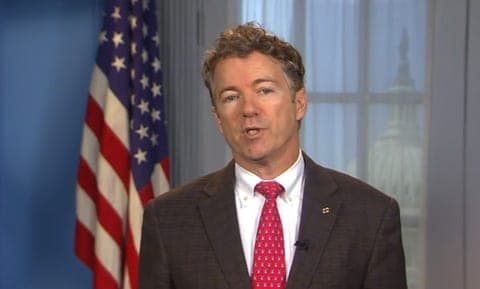 Rand Paul won the 2014 Conservative Political Action Conference presidential straw poll, the WaPo reports:
Paul won 31 percent of the vote (compared with the 25 percent he won last year), beating a crowded field of more than two dozen names, including a number of potential 2016 GOP presidential contenders. He crushed second-place finisher Sen. Ted Cruz (R-Tex.), who came in with 11 percent.
Rounding out of the top finishers in the poll, which was voted on by 2,459 CPAC attendees, were former neurosurgen Ben Carson (9 percent) and New Jersey Gov. Chris Christie (8 percent).
Paul's father Ron and Mitt Romney have been the top picks in the CPAC straw polls since 2007.