Study: Scientists can induce lucid dreaming with electric stimulation.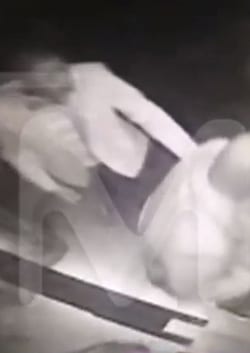 Solange attacks Jay-Z in elevator at Met Gala.

Study: Spousal nagging could shorten your life: "The study also said people nagged by their spouses are more likely to get heart disease and cancer. "

Gay Republican candidate Dan Innis says he'd sign ENDA discharge petition: "I think, absolutely, this thing needs to be brought to a vote, so I would get behind that in a heartbeat."

Ole Miss grads take part in rainbow ribbon protest.

Hundreds take part in gay rights march in Cuba: "About 500 people marched in the seventh annual parade against homophobia through Havana's Vedado district, where cross-dressing dancers and hand-holding same-sex couples, joined by dozens of foreign visitors, clamored for greater social acceptance."

Christopher Rice posts nearly-nude selfie for all his fans, and probably has a few more now.

Jake Gyllenhaal and Beyoncé have something to discuss.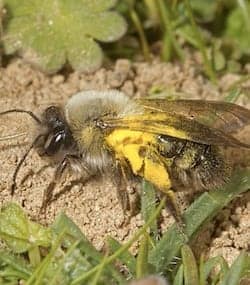 Bee thought to be extinct since 1946 is spotted.

Tories block UK participation in EU anti-homophobia summit: "Lib Dem equalities minister Jenny Wilmot was due to attend an EU summit in Malta later this month, to coincide with the International Day against Homophobia and Transphobia on May 17. Ms Wilmot had been due to sign a Europe-wide declaration to stamp out discrimination against gay and transgender people – which British civil servants helped to draft. But the plan to attend the summit and sign the declaration has been blocked by Sajid Javid, the new culture secretary. The declaration was signed by 11 other EU countries, but not the UK."

Six British papers forced to admit mistake on reporting of trans woman who was attacked by stag.

Male model fix: Jack Vacher.

All Simon Cowell needs is a gold chain.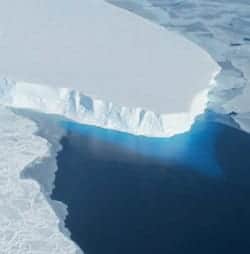 The Antarctic ice sheet is collapsing.

GOP blatantly manipulates Obamacare footage: "The Republican National Committee altered a video clip of a local news story about health insurance premiums in North Carolina to imply that rates would increase under the Affordable Care Act, cutting off the segment just before the reporter explained that 'not everyone could be in for the sticker shock.'"
L

og Cabin Republicans attack Rep. Jared Polis on fracking in new ad.

Copy of U.S. drone soon to take flight, Iran government says: "Iran captured the US RQ-170 Sentinel while it was in its airspace, apparently on a mission to spy on the country's nuclear sites, US media reported. At the time, the White House blamed the loss on a technical problem causing a loss of control. Iran claimed to have brought the drone down by electronically disrupting its GPS system. US military officials tried to play the incident down, saying Iran did not have the technology to decipher the drone's secrets, and President Barack Obama asked the Islamic republic to return the Sentinel."