El Niño is on its way.

Celebration of Equality planned in Wausau, Wisconsin.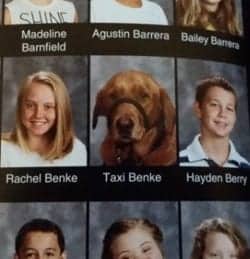 Service dog earns place in high school yearbook.

VIDEO: Woman regularly gave handjobs to a dolphin.

Federal judge in Charleston delays action on case challenging West Virginia gay marriage ban: "U.S. District Court Judge Robert Chambers officially stayed the case, known as McGee v. Cole, until the U.S. Court of Appeals for the 4th Circuit delivers a ruling on a similar case originally filed in Virginia."

Matt Bomer and Zachary Quinto grace the amfAR Inspiration Gala.

Kit Harington not allowed to cut hair: "I didn't realize this until recently and then I kind of, I wanted to cut it — I've had long hair for ages — and they were like, 'No, no, no, that won't be happening.'"

Vocativ publishes guide to 35 best U.S. cities for LGBT adults, with L.A. at the top.

Lea Michele is dating a male escort.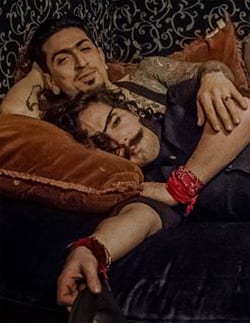 Queer NYC poets to read at PRIDE edition of Poetry Brothel on Sunday, June 22. Featuring Michael Klein, Amy King, Angelo Nikolopoulos, Saeed Jones, Carina Finn, Tony Leuzzi, Connie Mae Oliver, and Rachel Herman-Gross.

Gay, Lesbian and Allies Senate Staff Caucus reflects on tenth anniversary: " the LGBT community on Capitol Hill has seen drastic changes: the repeal of "don't ask, don't tell;" the Supreme Court's United States v. Windsor ruling, which led the Senate Disbursing Office to extend employee benefits to married same-sex spouses and their families; the election of the first openly gay senator (Baldwin) and sweeping changes in public opinion on same-sex marriage."

James Marsden is strutting his stuff on the beach in Hawaii.

Equality Illinois honors Rahm Emanuel, Pat Quinn, Lt. Governor Sheila Simon, Comptroller Judy Baar Topinka, Rep. Greg Harris and Senator Heather Steans for work on marriage equality.

Prince Harry cozies up to a Billy Goat.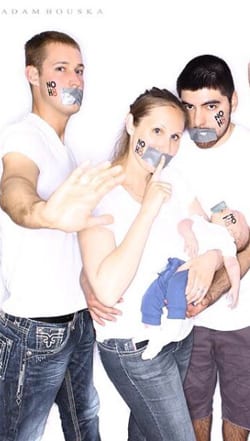 Westboro Baptist defector Libby Phelps poses for the NOH8 Campaign.

World Health Organization and American Medical Association release new policies on forced sterilization and gender reassignment surgery for transgender individuals.

Chicago's longest-running gay bar Little Jim's sold, to become LJ's: "Property manager Jeff Shand confirmed to ChicagoPride.com that Little Jim's is being sold to the owner of Cupid's, The Ram and Leather Sport — all share the same building at the corner of Halsted and Cornelia."

Department of the Interior holds panel on designating historic LGBT sites: "The camera shop of San Francisco Supervisor Harvey Milk, the Upstairs Lounge in New Orleans, the fence near Laramie, Wyo., where Matthew Shepard was left to die — these were some of the places mentioned on Tuesday for possible designation as LGBT historic sites."
N

OM files retaliatory complaints against HRC and NGLTF in Maine: "The complaints against the Human Rights Campaign and the National Gay and Lesbian Task Force stem from campaign activity in the 2009 referendum over Maine's legislatively enacted gay-marriage law, which voters overturned. They are a direct response to a decision May 28 by Maine's ethics commission to fine the organization a record $52,250 for failing to register as a ballot question committee and for keeping its donors and activities secret during the 2009 campaign."