Colorado's attorney general John Suthers is in a continued legal standoff with Boulder County officials on the issue of same-sex marriage.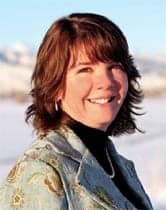 The Boulder County clerk Hillary Hall has been issuing marriage licenses to same-sex couples since June 25. This comes after last week's ruling from the 10th Circuit of U.S. Appeals striking down Utah's ban on same-sex marriage. Hall's office made the decision to enforce the Court of Appeals' ruling after they interpreted that issuing the licenses was now legal. 
In a June 27 letter to Hall from the State of Colorado Department of Law, Colorado Solicitor General Dan Domenico, on behalf of Suthers, wrote:
"It is clear that your offices and ours have a difference of opinion regarding your authority to issue marriage licenses that do not comply with existing Colorado law…You alone are issuing marriage licenses to same-sex couples, and many of these couples have declared that they believe their licenses to be legal and valid…The State's position is that those licenses cannot be recognized and are invalid and of no legal effect."
The letter proposed that Hall agree to cease issuing marriage licenses to gay couples in exchange for a joint petition to the Colorado Supreme Court "seeking expeditious resolution of the question of [Hall's] authority to issue licenses to same-sex couples."
Yesterday, the attorney general's office responded to county officials' request for additional time to consider the proposal. According to Buzzfeed, Domenico wrote that officials could have until July 10 to respond to the proposal only if Hall stopped issuing marriage licenses.
In a statement to Buzzfeed, Domenico said:
"If she elects to continue after [July 1], I am afraid we will be forced to take legal action."  
Hall refused that proposal, arguing that the response denied her request for additional time:
"Shortly after 11:00, we received a response from the Attorney General. Our request was essentially denied as the terms for more time were contingent on stopping the issuance of same-sex licenses. Our position is the same as previously stated. Same-sex licenses are legal and just licenses and we will continue to issue them."
Suthers' office has since told county officials that they plan to go to court today.
Read Domenico's letter to Hall, AFTER THE JUMP…