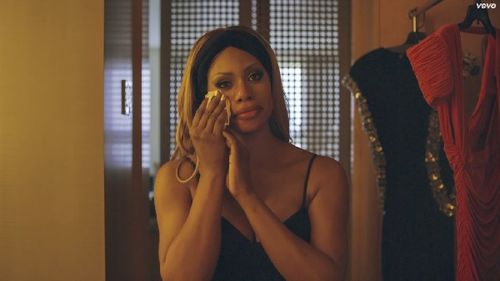 Though she has an Emmy nomination and a Time cover under her belt, there is no sign that Laverne Cox is slowing down. These days the actress/activist is everywhere, including the music video for John Legend's eye-watering and treacly single "You and I (Nobody in the World)."
The music video features women of many shapes, ages, sizes, and backgrounds staring into the camera while going about their daily routines. In the accompanying song, John Legend sings words of unconditional love. Taken together it's a bit of a tear-jerker, so if you're not in the mood to get a little misty, don't say we didn't warn you!
Keep your eyes peeled not just for Cox, but also for other recognizable faces in cameos — comedian Tig Notaro and Tatyana Ali of Fresh Prince fame make appearances.
Check the video out AFTER THE JUMP…
[YouTube Screencap via Idolator]