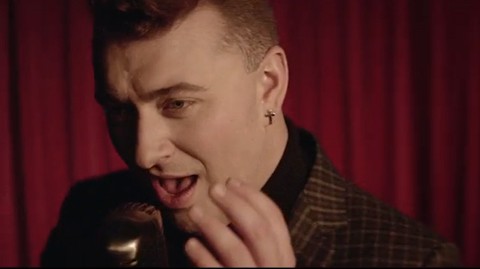 Gay crooner Sam Smith presents a tale of passion, heartbreak and revenge in the video for his song "I'm Not The Only One."
It's a heterosexual heartbreak, but with smeared mascara, backroom banging and a Waiting to Exhale moment with wifey-poo burning the cheater's clothes on the lawn. The video ends on a curious note, making it defy expectations despite its hackneyed plot.
Plus, anyone who has ever felt suspicious or angry over a cheating lover can totally relate.
Watch the video AFTER THE JUMP…